We rarely hear about single men who turn to IVF to have kids, but that's exactly what Tom Garden did last year.
The 47-year-old from Minnesota had never thought about kids before because he was always so busy with his career. Previously, Garden was a soldier in the Israeli army and the CEO of his family's business, Today.com reports.
However, things changed four years ago when Garden's cousin pointed out that the family name would end with him. "Being the last male in the Garden line, that reality hit me hard," he told Inside Edition.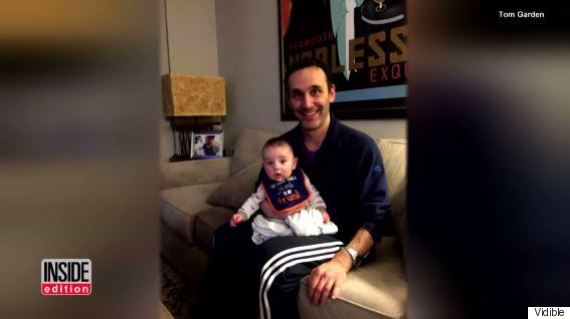 While Garden initially thought it was too late for him to have kids, his mom told him it was possible for him to become a father on his own. She then recommended IVF and surrogacy, and helped him research clinics.
"My mom told me about this surrogacy thing, which I knew nothing about," he told Romper. "I found one clinic in Minnesota, but I was too embarrassed to call them. Thank God, my mom called for me, and found out all this information."
According to Garden, the IVF process was a lengthy and overwhelming one, especially since he was specifically looking for an Israeli egg donor, who was also Jewish.
"I got in touch with [an IVF] agency and they sent me all these profiles of these Israeli girls that wanted to be egg donors," he explained to Inside Edition. "It was very surreal. It was a very kind of weird feeling just kind of looking at these profiles picking which person you want to be the genetic mother of your kid."
After selecting an egg donor, Garden found a surrogate mother in Arkansas. She was implanted with an embryo in November 2015 and became pregnant on the first try. Then, on June 25, 2016, Garden became a first-time father to a son named Joseph.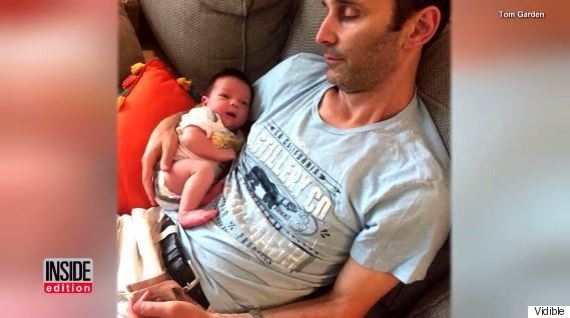 Reflecting on fatherhood, the new dad says it is the most rewarding challenge.
"There are incredible moments when my son will come up to me and grab my leg and say 'da da' and smile and it melts your heart," he said.
Dr. Thomas Molinaro, a reproductive endocrinologist at Reproductive Medicine Associates of New Jersey (RMANJ), says people don't talk about single men becoming fathers often enough, which is why many men mistakenly believe they can't have kids on their own.
But while it is possible, Molinaro admits that it is harder for single men to have kids than single women. "For men, it's more complicated because you do need both an egg donor and a gestational carrier," he told Today.com, whereas women often carry their own baby and simply need a sperm donor.
In the U.S., single fathers head eight per cent of households and that number is growing, according to Pew research from 2013. Single-father households are also on the rise in Canada. From 2006 to 2011, the number increased by 16.2 per cent.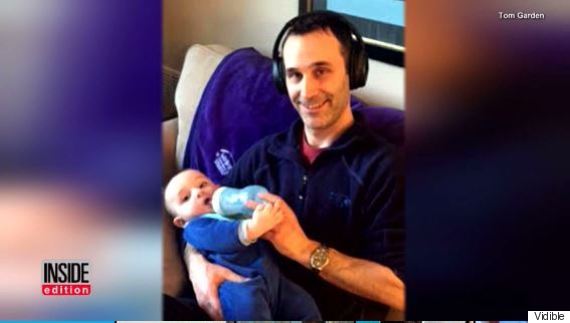 But despite single fathers becoming more common, some people still aren't as accepting of this unconventional family.
Garden revealed to Romper: "Not everyone understands. I have one relative who said, 'Why can't you do this the normal way?' It sounds kind of corny, but I've just never met a woman that made my heart sing, at least recently. Maybe [Joseph wasn't conceived] the traditional way, and it's not something I thought I'd ever do, but who cares how it happened? There's no greater gift than to bring a life into the world, and to share in that life, and to give love to a child. Whether it's normal or not normal, it's a beautiful process."
Garden still has six frozen embryos and is trying for a second child using the same surrogate.
Also on HuffPost