Photographed by Mario Testino and styled by Tonne Goodman, the 20-year-old Disney alum looks gorgeous in a feathered Calvin Klein frock, bold earrings and a shaggy updo.
"I got in a room with the heads of Disney Channel," she told Aguirre about a meeting that took place four years ago after she had already starred in her first Disney show, "Shake It Up." There, she told the execs that they would have to hire her as a producer, change the title of the show from "Super Awesome Katy," change her character's name and feature a family of colour.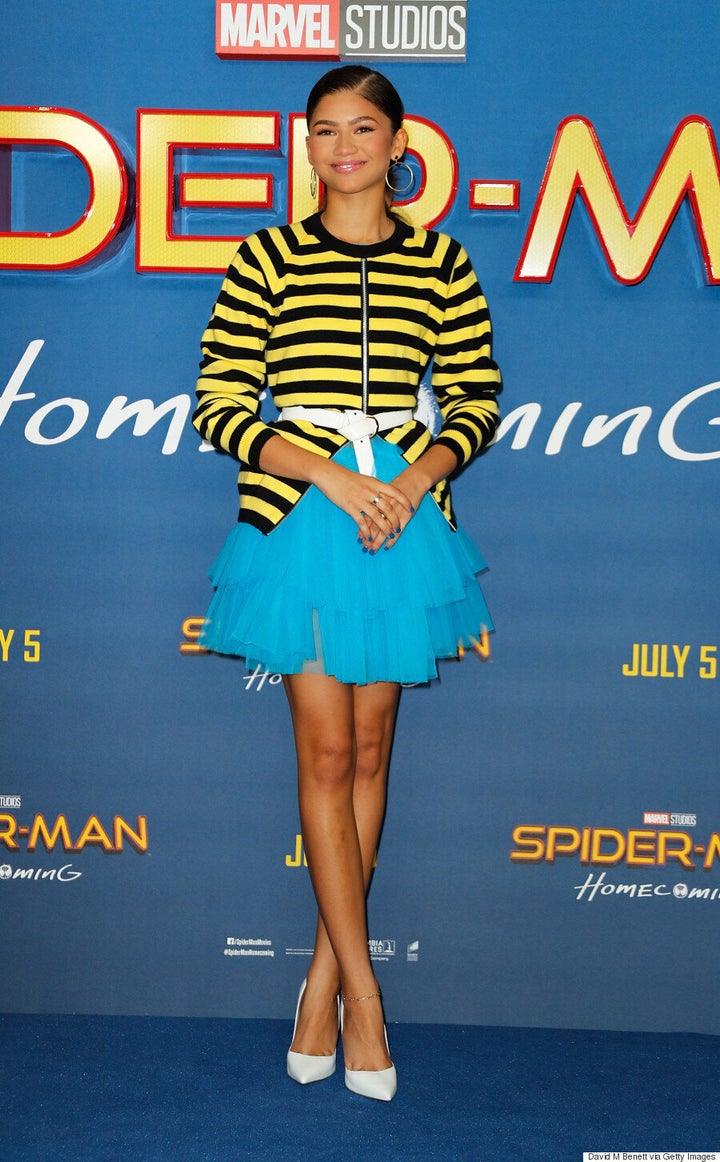 Zendaya attends the 'Spider-Man : Homecoming' photocall at The Ham Yard Hotel on June 15, 2017 in London, England. (Photo by David M Benett/Dave Benett/WireImage)
She also wanted to make her character, K.C., was relatable to teens:
"I wanted to make sure that [K.C.] wasn't good at singing or acting or dancing. That she wasn't artistically inclined," she said. "I didn't want them to all of a sudden be like, 'Oh, yeah, and then she sings this episode!' No. She can't dance; she can't sing. She can't do that stuff. There are other things that a girl can be.
"I want her to be martial arts–trained. I want her to be able to do everything that a guy can do. I want her to be just as smart as everybody else. I want her to be a brainiac. I want her to be able to think on her feet. But I also want her to be socially awkward, not a cool kid. I want her to be normal with an extraordinary life."
And she's only 20. We can't wait to see what she does next!