VICTORIA - RCMP are investigating after a Quebec-based dairy recalled some of its milk products that are distributed in British Columbia due to what a federal agency calls "harmful extraneous material."
Cpl. Tammy Douglas says the RCMP has received complaints over the past few weeks from Vancouver Island about the milk products.
The Canadian Food Inspection Agency announced early Friday that Agropur is recalling some of its milk products distributed in the province.
Douglas says the Mounties' investigation is in its early stages and it's not clear whether the presence of harmful material is accidental or criminal.
She says the RCMP are working with the federal food inspection agency and the company to review the complaints.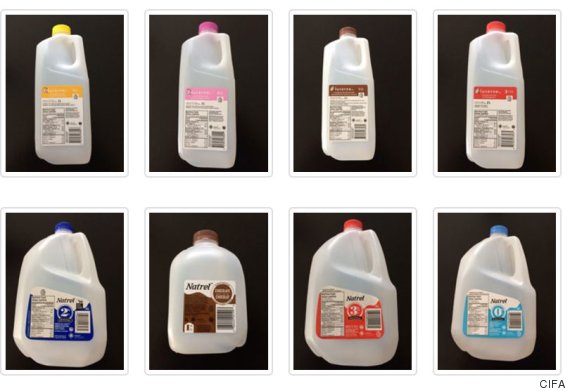 In its news release, the food inspection agency did not elaborate on the type of material that triggered the recall.
The affected milk is sold under the Island Farms, Lucerne and Natrel names and includes skimmed, one per cent partly-skimmed, two per cent partly-skimmed, homogenized and one per cent partly-skimmed chocolate milk.
The food agency says all of the affected products are sold in both two and four-litre jugs with best-before dates up to and including July 3, 2017.
The agency says the recalled milk should be thrown out or returned to the store where purchased.
There have been no reported illnesses associated with the consumption of the milk.