Every year, July 1 marks a new chapter for Québec residents but unfortunately for many pets, too often they are tossed aside.
Now, one company is stepping up to be the voice of these forgotten pets.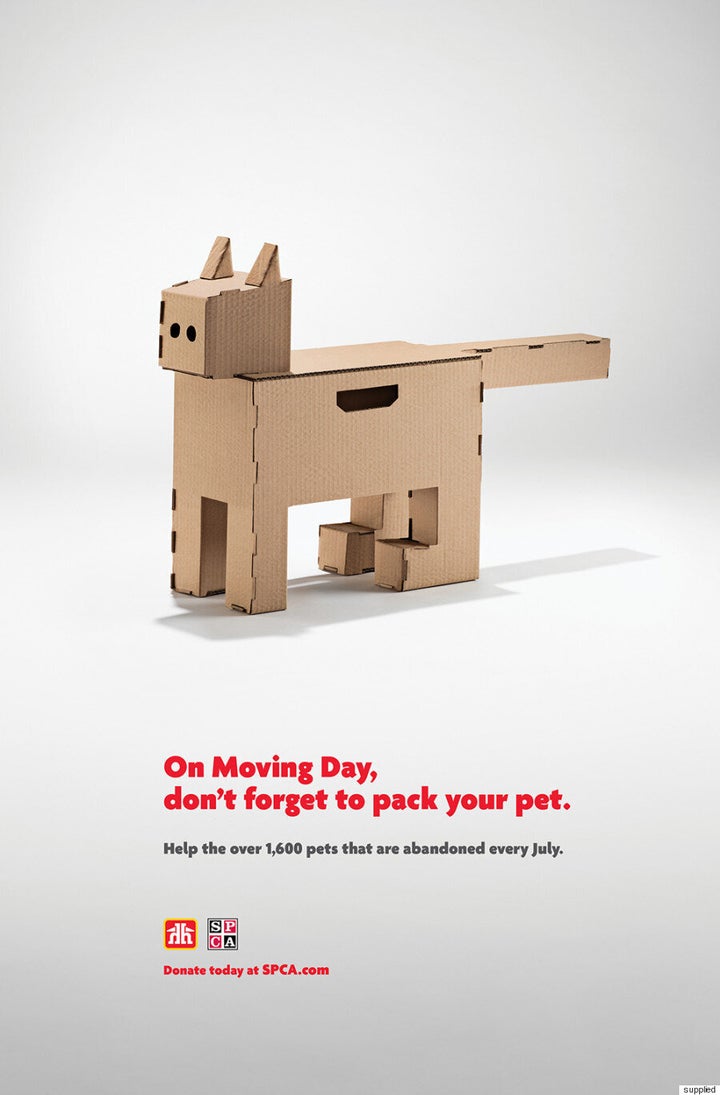 Home Hardware partnered with the Society for the Prevention of Cruelty to Animals (SPCA) to make cardboard moving boxes in the shapes of common pets, such as dogs, cats, and rabbits. Their message couldn't be more clear: take your pets with you when you move.
According to a press release, the initiative, created by john st., is "designed to bring awareness to this serious issue and raise money for the SPCA to help with the boost in abandoned pets."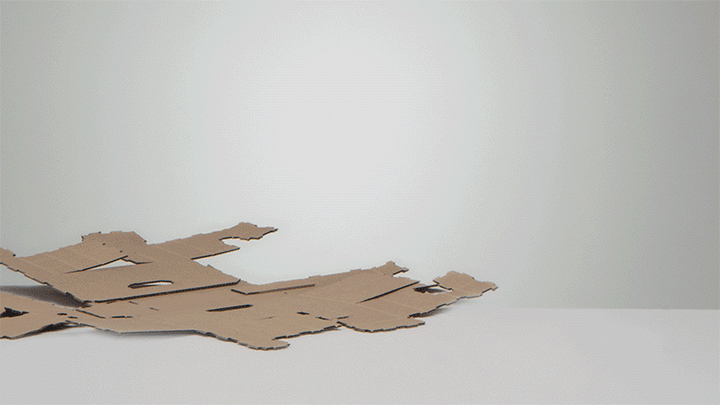 The cute boxes aren't actually meant to store your pet (that would be cruel), but instead, they are being used as collection donations near the checkout at participating Home Hardware stores in the Montreal area in the weeks leading up to July 1.
"Each year, pet abandonments almost triple around July in Montréal, so an initiative like Home Hardware's will help to raise awareness to this issue," says Élise Desaulniers, general manager of the Montreal SPCA, in a press release.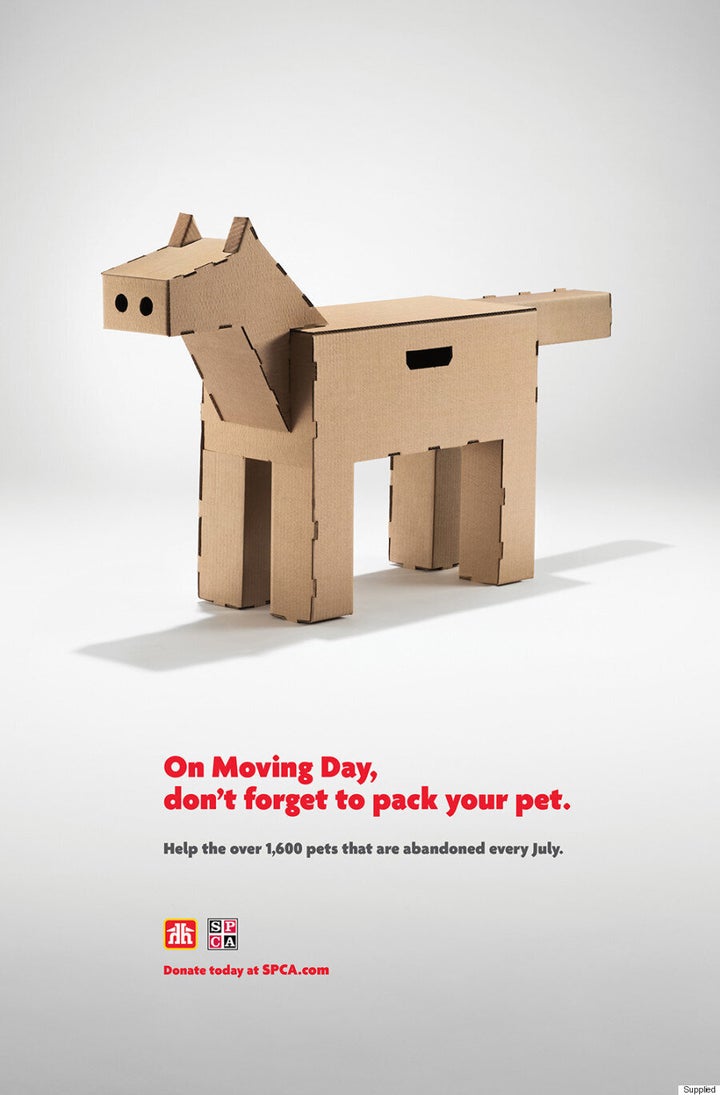 "We're hoping that this small activation will help keep this issue top of mind for Quebecers moving this year," says Mario Durocher, Director of Quebec Retail Operations at Home Hardware.
According to the CBC, between 7 to 10 per cent of Québec's renters will move every July 1, but because many landlords have a no-pets clause in their leases, this means "hundreds of pets are abandoned, either in shelters, or sometimes just left behind on the street" every year.
As a result, the number of pets brought in to shelters triples every July. In 2015, the SPCA sent a petition, which had more than 22,000 signatures, to the National Assembly to have the no-pets clause removed.
"We are very, very certain that if the no-pet clauses in residential leases were declared null and void, our abandonment rates would drop significantly during this period," SPCA spokesperson Anita Kapuscinska told the CBC.
Kapuscinska also noted that some families, especially those who are low-income, don't have much of a choice when it comes to choosing whether they can take their pet with them when they move.
"There's a lot of families being torn apart who have to choose between their pet, who they consider a family member, and an affordable apartment," she told Global News last July.