When you're travelling with kids, you try to prepare for emergencies. And that's what one grandmother thought she was doing, until an Air Canada flight attendant allegedly kept her granddaughter from going to the bathroom.
In a Facebook post last week, Stacey Pyke-Osmond of Okotoks, Alta., described taking her two-year-old granddaughter Ruby, who is potty-trained, on a flight from Calgary to Halifax. She requested a seat close to the bathroom, and the booking agent placed them right near the executive bathroom at the front of the plane, despite their seats in economy. But things got dicey once they were in flight.
"On ... Ruby's second trip to the bathroom I was told by the front flight attendant that we could no longer use the front bathroom. Her exact words were, "I can't have you coming up here any more". I was totally taken aback and shocked. I informed her that I was given my seats to be close to a bathroom and she continued to tell me that she did not care about that and we were not to use that bathroom. We had a bit of a discussion about the fact that Ruby is two years old but she still told me not to come back to that bathroom."
Later on, when a service cart blocked the way towards the back bathroom, and the flight attendant once again prevented them from using the front one, Ruby ended up peeing in her pants. She sat on napkins and a blanket for the three hours remaining in the flight.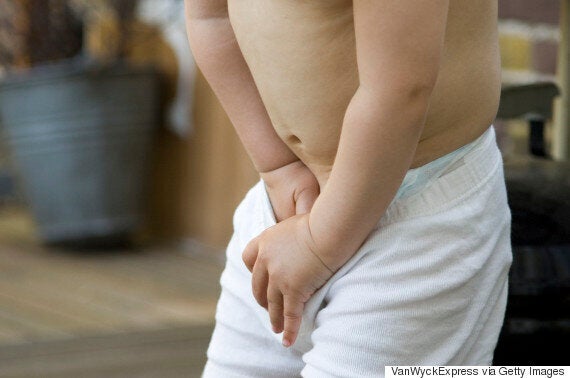 Once she'd landed, Pyke-Osmond complained to the airline, and was offered 25 per cent off her next flight. After she refused, they called her to give a $200 voucher and gifts for Ruby, reports CBC.
But that wasn't quite what the grandmother was looking for.
"I'd like [the flight attendant] to have to call and apologize and maybe she'll think twice about how she acts in the future," she told the network. "It was a very unpleasant flight for us."
Some people commenting on the article, meanwhile, turned the blame onto Pyke-Osmond, saying she should have been ready with a change of clothes or a diaper to prevent such an occurrence.
"To not bring a pull up or any changes of clothes for a child on any flight is being ill prepared and is not the responsibility of the airline."
"If someone was having a bout of nausea and was occupying the bathroom for an extended period of time, the child would still have had an accident. The child could have spilled her entire drink all over her lap and the responsible adult would have had to sit there with a child covered in juice or soda for hours. What if there was minor turbulence the entire flight and you could not leave your seat? To not bring a pull up or any changes of clothes for a child on any flight is being ill prepared and is not the responsibility of the airline," wrote one person on CafeMom.
Others, however, defended the passengers, noting that the crew was able to help, but chose not to.
And perhaps that's exactly what people are railing against with the increasing complaints about airline service — the seeming lack of humanity being displayed by the companies, and sometimes, the people who are doing their jobs, exactly as they were told to.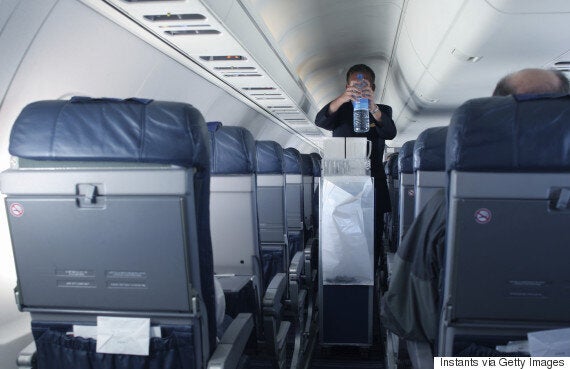 "We're in contact with our customer about this regrettable incident. We have no further comment," Air Canada spokesperson Angela Mah wrote in a statement.
And Pyke-Osmond is keeping it in perspective.
"I don't blame an entire airline for one flight attendant," she told CBC. "This was the first time I experienced such hostility."