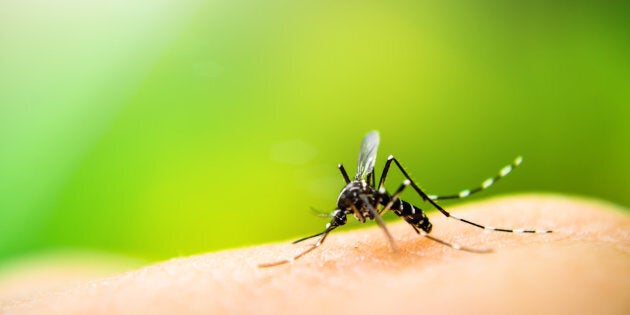 OTTAWA — If you're planning to enjoy the great outdoors this summer, there are good reasons to stock up on bug spray.
The latest edition of a national report on wild species in Canada shows there are 160 different species of blackflies and 80 different species of mosquitoes in the country and the majority of them are flourishing.
Wild Species 2015, is the fourth version of a report on the general status of species in Canada which is required every five years under Species at Risk Act.
More than 1,600 Canadian species are extinct or at risk for extinction.
The report collected data from provincial and federal departments which monitor wildlife, assessing nearly 30,000 of the country's 80,000 known species, ranging from mammals and reptiles to lichens and insects.
There are 1,659 species which are believed to be extinct or considered at risk for extinction, including 23 kinds of mammals, 44 kinds of birds, and 690 different vascular plants.
Not a single species of mosquito is considered to be at risk of extinction while only five species of blackflies are imperilled or critically imperilled according to the report.