From its beginnings nearly 40 years ago, Toronto Pride has grown to become North America's largest Pride celebration. Much more than just a big parade, Pride in Toronto is the coming together of a series of events, marches, rallies, and demonstrations of protest, celebration, remembrance, and political action.
Now in its second year of celebrating an entire month of Pride, the festival underwent some major changes over the past year in response to a Black Lives Matter protest during last year's parade and input from LGBTQ community members who felt under-represented by the festival. As a result, this year's events place an increased focus on accessibility for all community members regardless of gender, orientation, racial identity, or ability.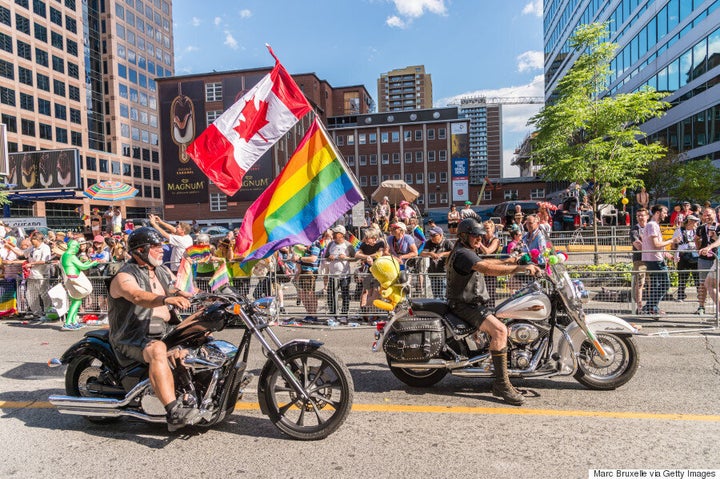 There are dozens of official Pride events throughout the Greater Toronto Area (GTA) in June, covering everything from picnics and brunches to rallies and art parties, and the final weekend of the month is host to three different marches or parades. Here's a selection of ten can't-miss Pride events in Toronto in June, but make sure to look at the full event listings on the Pride Toronto website to get an overview of everything on offer.
Trans March: Toronto Pride doesn't have just one main march, and the Trans March is one of several smaller events for the community in June. The march is open to all trans and non-binary people, as well as their friends and allies, and trans women of colour and people of different abilities, in particular, are encouraged to lead the march and set the pace for all participating.
Time: Rally at 6:30 p.m., march at 7:00 p.m.
Where: Church and Hayden streets
#RESIST Dyke March: Another of the official marches during Pride, the Toronto Dyke March is a political demonstration open to all self-identified dykes. The grassroots event is a demonstration of the strength and diversity of the community, and the march will be followed by a rally in Allan Gardens. It's not required to register for the #RESIST Dyke March ahead of time but doing so can be helpful for the organizers, especially if you plan to march with a larger group of participants.
Time: Rally at 1:00 p.m., march at 2:00 p.m.
Where: Church and Hayden streets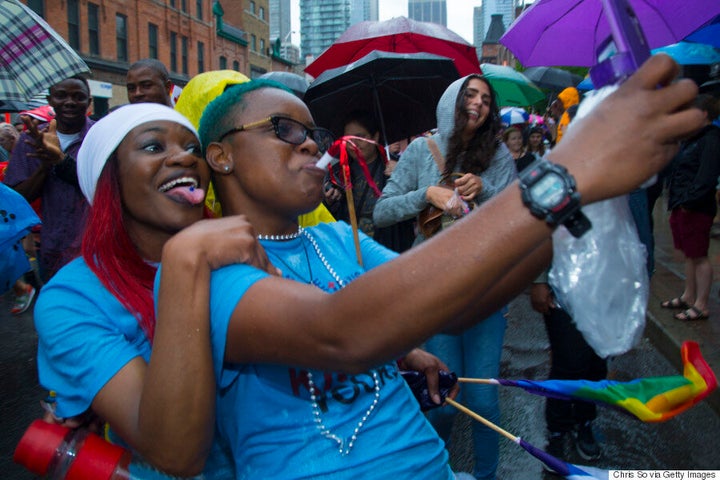 PINK MARKET: This twice-yearly queer fair of craft, fashion, lit, and art features creators from both in the city and across the country. During Pride the event will be held at the Gladstone Hotel and features more than 50 vendors over two floors, making it the largest of PINK MARKET's events yet. Attendance is pay what you can and accessible.
Time: 11:00 a.m. - 6:00 p.m.
Where: Gladstone Hotel @ 1214 Queen Street West
Pup Pride Parade: Toronto is host to the world's only Pup Pride Parade, hosted annually by Unleashed in the City. Events will begin at the shop before moving down Ossington Avenue and Queen Street West for the Trinity Bellwoods Dog Bowl. The event raises money for Save Our Scruff, a local dog rescue.
Time: Begins at 1:00 p.m.
Where: Unleashed in the City @ 211 Ossington Ave.
Nuit Rose: This free annual festival, falling during Pride Month, celebrates queer-focused art and performance and showcases work by both local and international artists from diverse perspectives. This year there will be more than 50 artists from around the world participating throughout the city, and the event's Light Parade on Saturday is the first official parade of Pride.
Date: Friday June 16 and Saturday June 17
Time: 7:00 p.m. - 2:00 a.m. both nights
Trans Pride Community Fair: Visit Allan Gardens to browse the community fair before, during, and after the Trans March. The fair will host groups, services, and organizations specific to the trans community, and offers a safer space for community members to find and meet each other. And on Saturday and Sunday, Trans* Space also provides an inclusive environment for community members.
Time: 3:00 p.m. - 10:00 p.m.
Where: Allan Gardens @ Carlton and Sherbourne streets
Cherry Bomb Pride: The city's biggest party for queer women and friends, Official Dyke Day After Party, turns 10 this year. The dance event will feature Cozmic Cat, Denise Benson, Spin Starlets, Nari, Sayeskye, Roxanne Luchak, and DJ Recklezz. Tickets are available for $20 in advance at Glad Day, Soundscapes, or Milkaudio.com or for $25 at the door.
Time: 10:00 p.m. - 3:00 a.m.
Where: Mod Club @ 722 College St.
Naked Heart Redux: Naked Heart is the world's largest and most diverse LGBTQ literary festival, and during Pride Month Naked Heart Redux is one of many events that provides a taste of what you can expect at the full festival in the fall. The event is PWYC, all ages, and accessible.
Where: Glad Day Bookshop @ 499 Church Street
Pride Parade: Bringing tens of thousands of people out, the Pride Parade on the last Sunday of Pride Month is one of Toronto's largest public events. This year has more than 150 participant groups marching in a Pride parade that is now one of North America's largest, and drag performer Miss Conception will provide play-by-play commentary as the parade's first-ever official emcee.
Time: Begins at 2:00 p.m.
Where: Starts at Yonge and Bloor streets, heading south on Yonge to Yonge-Dundas Square
Drag Queens Reading to Kids: Similar to popular events held in cities across North America, Drag Queens Reading to Kids at Glad Day will feature drag performance artists Fay Slift and Miss Fluffy Souffle along with guest artist Catherine Hernandez. Glad Day features a great selection of titles for kids, so get there early to pick up a book or two for the little people in your life.
Where: Glad Day Bookshop @ 499 Church Street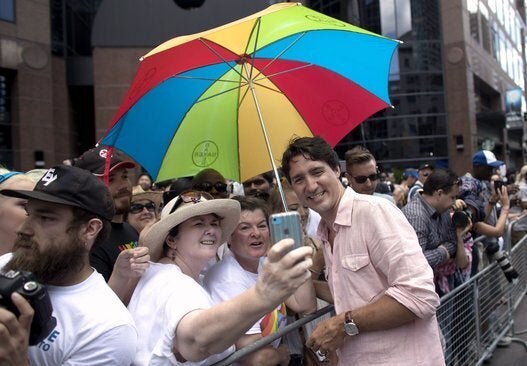 Toronto Pride Parade 2016