Conservative Leader Andrew Scheer is leaving it to former rival and Tory MP Kellie Leitch to explain a tweet on the Syrian refugee program that sparked outrage this week.
But when pressed on the matter at a session-ending press conference in Ottawa Wednesday, Scheer told reporters he wasn't sure Leitch actually supports the words she posted on social media.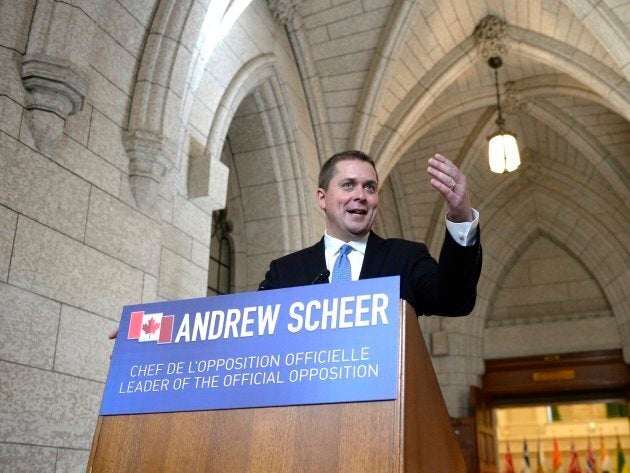 The column suggested Leitch's much-discussed leadership proposal to screen all newcomers for so-called "anti-Canadian values" could have helped prevent the incident. Leitch used the last, incendiary line of the piece in her tweet, but did not put it in quotation marks.
The reaction online was swift. Former Alberta deputy premier Thomas Lukaszuk blasted the tweet as "despicable." Gerald Butts, Prime Minister Justin Trudeau's top adviser, tweeted that "history will not be kind" to Leitch.
"I'll let her explain that. I know she re-tweeted something without quotes, I think that's the background story," Scheer said before incorrectly stating the Leitch shared "something from The Globe and Mail."
"Do you support her view that that is the legacy of the Syrian refugee (program)?" a reporter asked.
"I'm not sure that is her view. I don't know that she said that," Scheer responded.
"Well, she tweeted it," the reporter said.
"Anyway. Thanks very much. We'll see you soon," Scheer said before walking away from the podium.
Immigration Minister Ahmed Hussen told The Globe this week that while domestic violence is abhorrent, Leitch's remark is "equally reprehensible" because it links a "problem that many societies grapple with" to refugees.
Hussen's remarks to the paper have similarly landed him criticism online.
Leitch faced accusations of espousing anti-immigrant, anti-Muslim politics throughout her run for Tory leader, spurring the Ontario MP to proclaim more than once she was not a racist.
Former leadership contender Michael Chong, who sits in caucus with Leitch, publicly accused her of "dog-whistle politics."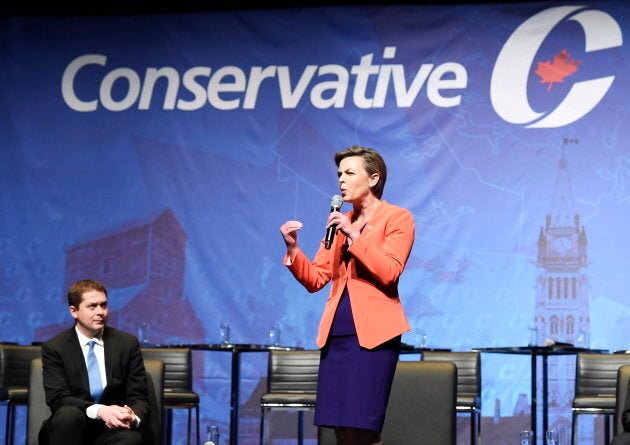 Though Leitch received plenty of attention, she was eliminated in the ninth of thirteen rounds of voting at the Tory convention last month with less than eight per cent of the vote.
In the meantime, Scheer has given Leitch a spot on his front bench in the House, just a few seats from his right, as he has with most of the other Tory MPs who ran for leader.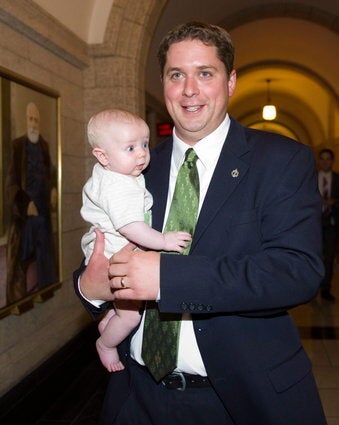 With a file from Michelle Butterfield