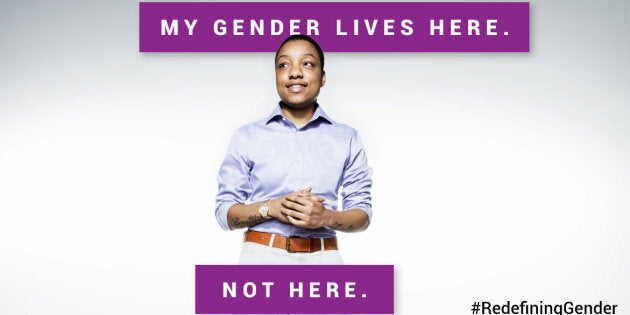 Gender lives between your ears, not between your legs.
That phrase is famous in transgender communities. But for everyday Canadians, the concept could still be foreign. A new campaign by Toronto for All hopes to break it down — and help one of the city's most vulnerable populations in the process.
The campaign introduces Torontonians to trans people of colour and invites them to learn more about gender identity. Posters will be on bus shelters and billboards around the city, as well as on social media.
"What you identify as personally could not match what your biological sex is," said Robbie Ahmed, who sat on the campaign's trans youth advisory committee. "And it may not be a man or a woman because sometimes people don't identify with either of those labels."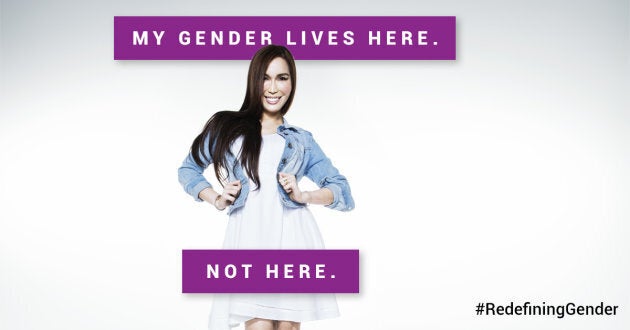 The posters feature people of colour because they are even more at risk of violence and discrimination than the general trans population, said Tatiana Ferguson, the project's lead. Ferguson developed the campaign with the City of Toronto, Black CAP, Public Inc., and an advisory committee of eight trans youth.
"We wanted to focus on this community because this community is more at risk of violence in a number of ways," Ferguson told HuffPost Canada in an interview. "And they've also been underrepresented."
1 in 3 have attempted suicide
For transgender Canadians in general, life is tough. A 2015 study found that more than one in three young trans folks had tried to take their own life.
"That's a big number for a very small community," Ferguson said.
Nearly half reported cyberbullying, 36 per cent had been physically injured or threatened in the past year, and 70 per cent reported sexual harassment, the Canadian Trans Youth Health Survey found.
For trans people of colour, these issues are exacerbated.
Everything seems to be gendered, it's not just washrooms.Tatiana Ferguson
"There's a compiled effect that takes place," Ahmed told HuffPost Canada. Racism makes it even harder for trans people to do basic things like find a job or get a doctor's appointment, Ahmed said.
"Everything seems to be gendered, it's not just washrooms," Ferguson said. "You are forced to conform to male or female. For trans people, that's not the case, it's not an easy decision to make."
Places like hospitals and homeless shelters can be impossible for trans people to navigate — because all their services are gendered.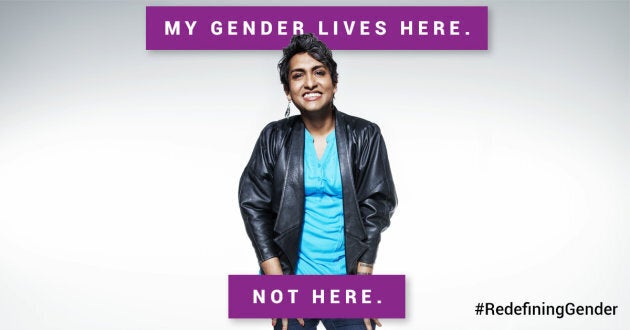 "A lot of the time that happens because folks are not aware of trans issues, or what trans means," Ahmed said. That's why the campaign stuck with a simple message: someone's gender identity may not match their biological sex.
"If we create that awareness, we can create allies in the community," he said.
The general public can educate themselves on trans issues and start to speak up when they notice that services are gendered, Ferguson and Ahmed both said.
"Intervene when transphobic slurs are mentioned or when practices are not supportive of trans people," Ferguson said. "Oftentimes, trans people will avoid services rather than access the service and be humiliated.
"You can intervene and say ... 'This environment is not safe.'"