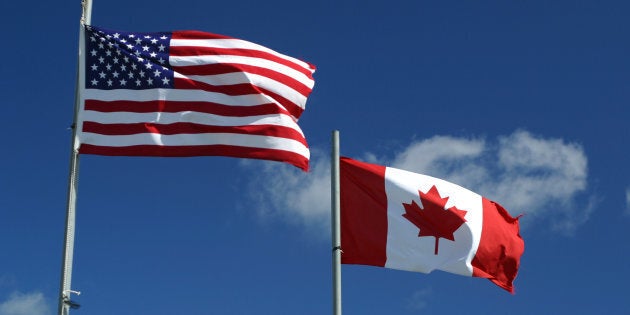 A new poll suggests that Canadian and American voters are almost equal in their willingness to support a prime minister or president who is a woman, Jewish, or indigenous.
But results from the Angus Reid Institute's survey, released Monday, paint a portrait of two countries with significantly different attitudes toward hypothetical political leaders from other demographics.
Ninety per cent of American respondents, for example, said they would vote for a woman, compared to 96 per cent of the poll's Canadian participants.
Divisions more clear with other demographics
But only 47 per cent of American respondents said they would vote for a Muslim president. Support for that category rises to a slight majority on the Canadian side, with 58 per cent of respondents saying they would vote for a party with a Muslim leader at the helm.
Canadian respondents were also more likely to support candidates who were members of the LGBTQ community, and a healthy majority would also vote for a party led by an openly-atheist leader. On the U.S. side, support for those categories is weaker, particularly when it came to backing a leader who is atheist.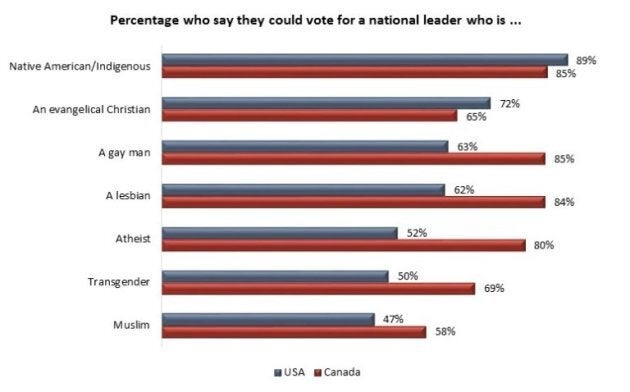 Bad news for NDP hopeful?
In addition to gauging voters' willingness to support leaders from certain demographics, the institute also measured a "probability gap": the difference between the potential support for each candidate compared to how probable respondents viewed their election in the next 25 years.
On the Canadian side, while 63 per cent of respondents said they would support a Sikh prime minister, only 37 per cent believed such a candidate could lead the country in the next 25 years. The finding comes as federal NDP leadership hopeful Jagmeet Singh vies to become the first Sikh party leader — and eventually prime minister — in Canada's history.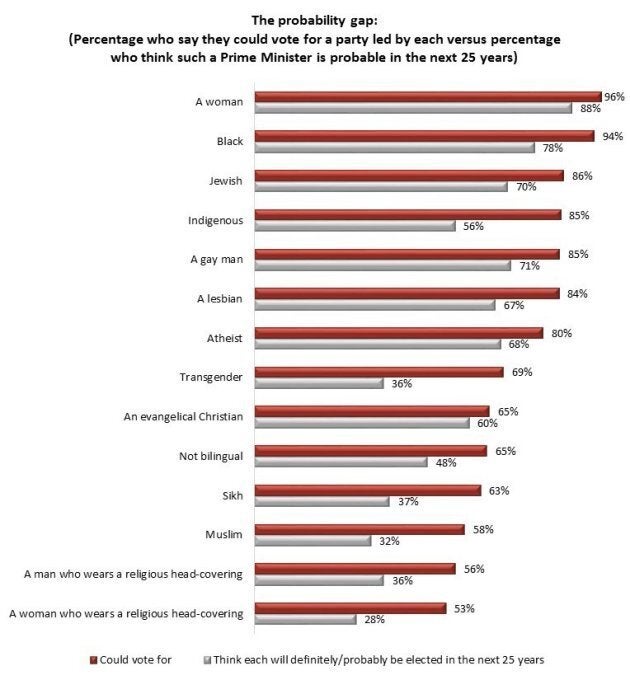 That result was one of the biggest probability gaps in the survey, the institute said, noting it might come as a surprise considering Sikh politicians like Harjit Sajjan and Navdeep Bains — who both wear turbans — hold high-profile cabinet positions.
Additionally, the poll shows a majority of Canadian respondents think it is unlikely that a man or woman who wears religious head-coverings would become prime minister in the next 25 years.
The report says the result suggests Singh might have "a smaller pool of potential voters to draw from," the firm added in its summary.
The poll also found strong support from Canadian respondents for leaders who are black, indigenous, Jewish or members of the LGBTQ community.
With the exception of transgender candidates, at least half of the survey's participants said it was probable that a leader from those categories would become prime minister in the next 25 years.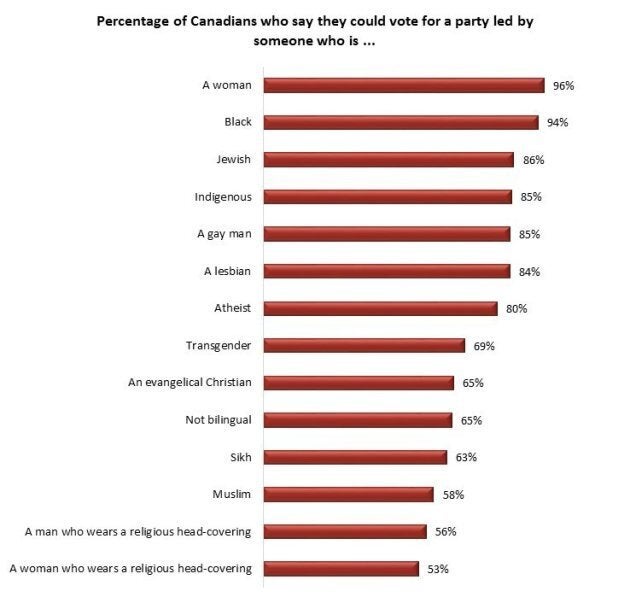 The Angus Reid Institute's survey was conducted online with 1,533 Canadian adults. For comparison purposes, the firm notes a probability sample of this size would carry a margin of error of plus or minus 2.5 percentage points, 19 times out of 20.