Wonder Woman embodies female empowerment, so when we heard Maybelline was creating a makeup collection based on the iconic superhero, we knew there was only one valid reaction: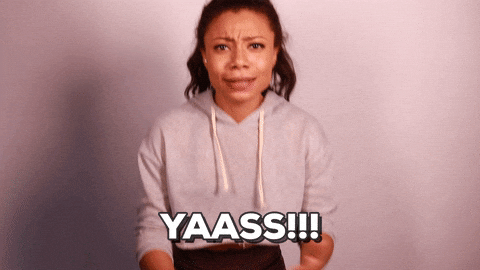 The Instagram account @makeupworldnews, a reliable source for beauty product launches, shared a sneak peek of the collection on Sunday after another user informed them of the new line.
So far, not much is known about the Wonder Woman collection, except that it will feature matte liquid lipsticks, Colossal Big Shot Mascara, and nail polish, which will include the heroine's iconic red, blue, and gold colours.
In the Instagram comments, fans can't contain their excitement. "I'm so here for this," one wrote.
"How awesome is this collection? 😍😍😍" another said.
The sneak peek image of the products also shows a Wonder Woman box, which will presumably house the collection. However, it is unknown which items will be included in the box or when the collection will become available, Allure reports.
Despite this, fans already know they're in good hands with Maybelline. On Twitter, some have already attested to the beauty line's top-notch products, as many wore the beauty brand to see the "Wonder Woman" movie and still looked flawless afterwards, despite their tears.
I endorse @Maybelline's water proof mascara because I ugly cried after #wonderwoman and I still somehow look like a human being.

— smurph (@That6Foot1Girl) June 2, 2017
Wow. Maybelline. Your eyeliner stayed on for more than 8 hrs. that includes sweating during the medical mission and me watching wonder woman

— Inna Montoya (@InnakinSkywlkr) June 3, 2017
Instagram account @makeupworldnews reports that Maybelline's Wonder Woman collection will be available in the U.S., but there's no word yet on whether it will be available in Canada as well.
Here's hoping we can get our hands on this collection ASAP, so we can all fully embrace our inner badass superhero.
Also on HuffPost: