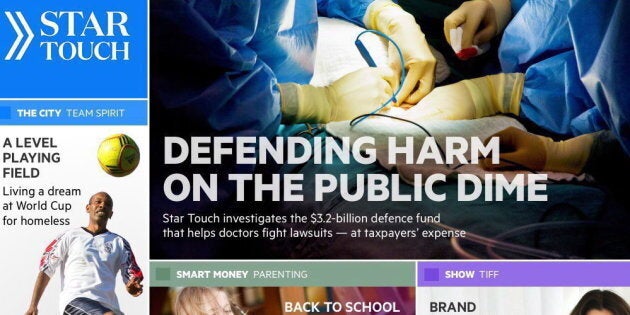 TORONTO — The Toronto Star is laying off 30 employees as it shutters its Star Touch tablet app — a multi-million dollar bet on bringing in younger readership that failed to meet management expectations.
Twenty-nine full-time employees and one part-timer have been notified that they will lose their jobs, said Toronto Star spokesman Bob Hepburn. Some of those employees will continue to work for a while longer and some may be able to stay with the company if they choose to act on a bumping provision contained in their contracts, he said.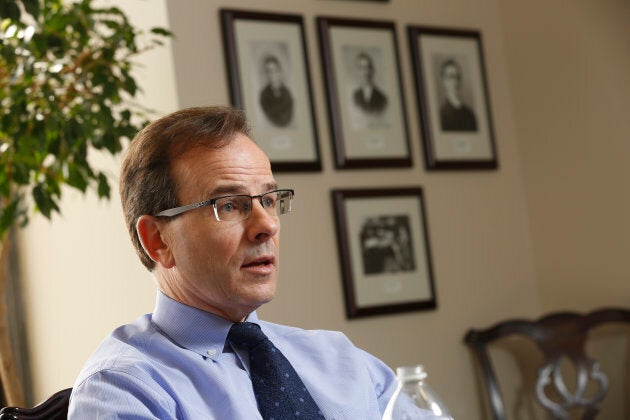 The tablet-only app will be replaced by one for smartphones as well as tablets, Hepburn said. The so-called universal app will be available to readers before the end of July, while the Star Touch's latest edition will run on July 31.
Torstar CEO and Toronto Star publisher John Boynton hinted that the app might be on the chopping block in a May interview as the media company, like others in the industry, battles declines in print advertising revenue and weaker-than-desired digital ad revenue.
Boynton, who took over as Torstar CEO (TSX:TS.B) in March, sent a memo to staff Monday saying the decision comes after an in-depth review of digital options for mobile devices and tablets.
He called Star Touch an editorial success with a loyal audience — but one that was too small.
Company 'obviously disappointed'
"The overall numbers of readers and advertising volumes are significantly lower than what the company had forecast and than what are required to make it a commercial success," he said, adding the company is "obviously disappointed" with the app's financial results.
Torstar launched the app in September 2015 and invested more than $20 million in the venture.
The company's digital team is developing the new app, Boynton said, highlighting that going from three apps — a tablet, mobile and PDF — to two will be less costly.
We were hoping that this would be one of those models that would help the business continue to support the journalism.John Boynton
Unifor, the union representing 17 of the laid off employees, worked with the company to get the soon-to-be shelved app going, said Jim Rankin, chair of the union's Toronto Star unit.
"We were hoping that this would be one of those models that would help the business continue to support the journalism," he said.
"It's just sad that ... it'll be history."
The union doesn't have details on whether the new app will require any additional staff, but plans to talk to the company about any opportunities there for its members, Rankin said.
Torstar holds an investment in The Canadian Press as part of a joint agreement with a subsidiary of the Globe and Mail and the parent company of Montreal's La Presse.