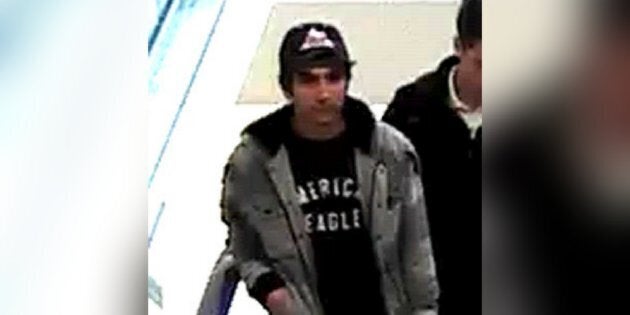 A B.C. man who allegedly met women online and pretended to be a police officer in order to rob them has been charged, Calgary police said Wednesday.
Asif Ali Choudhry, 33, is accused of robbing three women he met online between March and June.
"In each instance, when the victim and man met in person, he falsely identified himself as a police officer and told the victims they were under arrest," police said in a press release. "He then produced a false search warrant in an attempt to gain compliance and made efforts to restrain the women."
Choudhry wore a black vest with "POLICE" written on it underneath his jacket. Investigators believe in one case, he brought a baton and gun.
The Sechelt, B.C. man is charged with two counts of robbery, and three counts each of forcible confinement and police impersonation. He is in custody in British Columbia but will be transferred to Alberta to face the charges.
Similar charges in Ontario
Last month, Choudhry was the subject of a Canada-wide warrant initiated by police in Ontario for an alleged sexual assault that allegedly happened under similar circumstances.
A suspect arranged to meet an 18-year-old woman at a hotel in Vaughn, Ont. for a date, police said.
"The suspect told the female that he was a police officer and showed a document claiming that he was executing a warrant," York Regional Police said in a press release. "He then sexually assaulted the victim and left with a quantity of currency."
In that case, Choudhry faced charges of:
Sex assault with a firearm
Forcible confinement
Robbery with a firearm
Impersonation of a police officer
Police believed he had committed similar crimes in other provinces, said the press release.