It's the '60s baby, yeah! (At least, that's what the Duchess of Cambridge is making us think.)
The black-and-white dress, which, according to The Mirror, costs £1,790 (about $3,000), featured a red trim, pockets, and faux pearl buttons. The Duchess accessorized her chic look with a red suede clutch and navy blue LK Bennett "Art" block heels.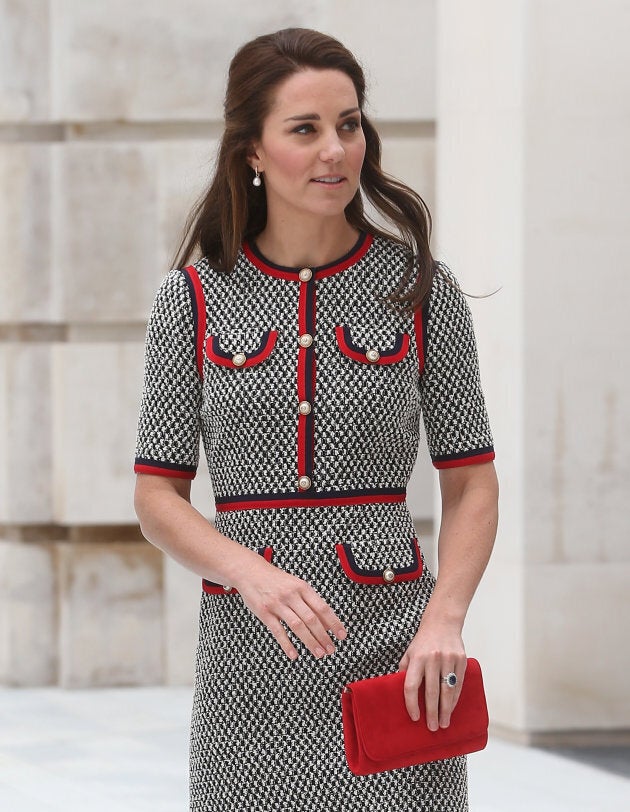 But it wasn't fashion that drew Middleton to the V&A. (Although, if you do find yourself in London in the next couple of months you should definitely check out their Balenciaga exhibit, which is fab.) Middleton, if you recall, has a degree in art history from the University of St. Andrews, so it's only natural that she be interested in promoting the museum.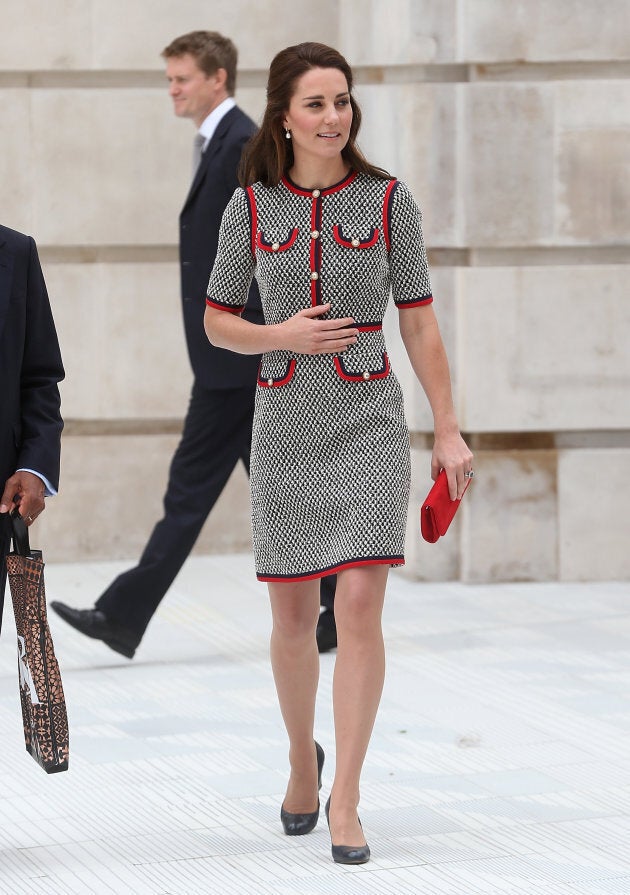 Perhaps one day a piece of art by the Duchess will be hanging up in a museum. And if this ever happens, we will be first in line to see it.