It's more than just a houseplant — aloe vera is an all-natural healer, too.
Anyone who's had a bad sunburn probably already knows the benefits of aloe vera gel. But the sticky substance found beneath the skin of the vibrant green succulent does a lot more than soothe overly sun-exposed skin.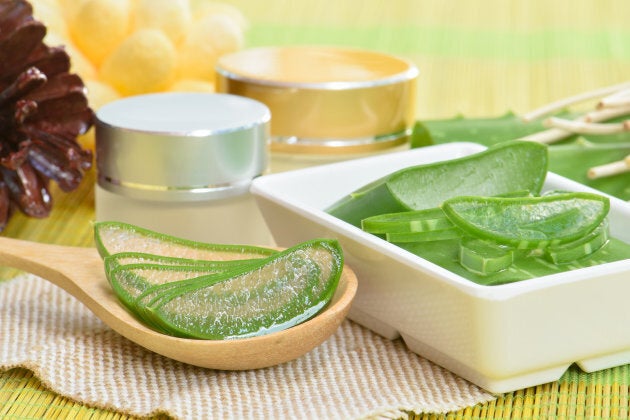 Aloe's also a game changer when it comes to your beauty routine. Aloe gel not only improves skin elasticity, it also prevents wrinkles and of course, moisturizes.
And just because it's typically used topically, doesn't mean you can't ingest it. When consumed, it can also improve blood sugar levels in diabetics, assist with poor digestion, and relieve constipation.