CFB TRENTON, Ont. — The Prince of Wales and Duchess of Cornwall began the second day of their royal tour Friday at a soggy CFB Trenton, where they greeted members of the military and honoured soldiers who died in Afghanistan.
Charles started the afternoon by taking in a search and rescue demonstration before he met families of the soldiers.
Camilla attended a separate event where she met with the Queen's Own Rifles; she is Colonel-in-Chief of the regiment.
The couple then took part in a solemn commemoration service and wreath laying at the Afghanistan Repatriation Memorial located near the base.
Between 2001 and 2014, 158 members of the Canadian Armed Forces lost their lives in Afghanistan.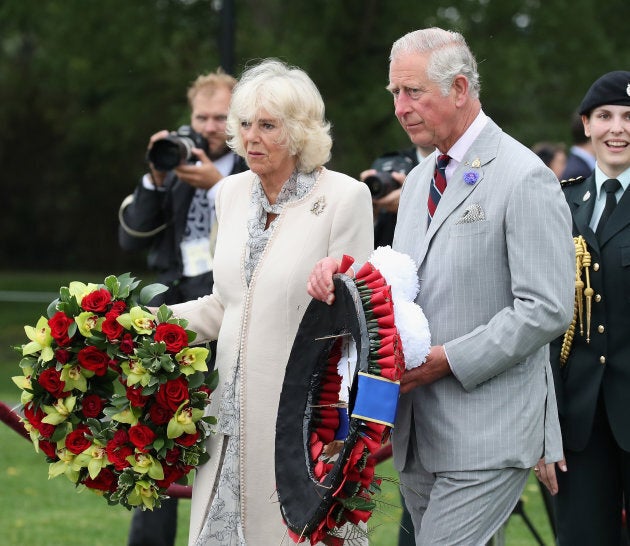 The couple also stopped to meet with local residents who lined a path near the memorial. Many held small Canadian flags in their hands.
Mackenzie Stribling met the royals with her three kids.
"I don't even think I have words for it," she said in an interview. "It's something I never thought I would do, especially with my children."
Patricia Hunt presented Camilla with a bouquet of flowers.
"I'm very excited to be here," she said, adding she wished her mother was alive to witness the moment.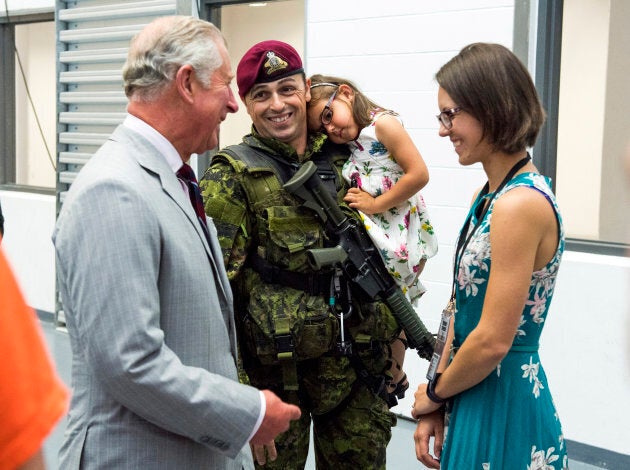 Charles and Camilla proceeded to the Wellington Farmer's Market in Prince Edward County, Ont. where they were met with cheers and stopped to talk with hundreds of people lining the streets.
They also stopped to chat with vendors and artisans and are to visit a local winery.
Gov. Gen. David Johnston, meanwhile, announced that the Prince of Wales has been appointed to the extraordinary companion category of the Order of Canada in recognition of his support for Canadian charitable activities and for the men and women in the Canadian Armed Forces.
Charles is expected to receive the honour Saturday morning at Rideau Hall.
Prince Charles expected to speak at Canada 150 celebrations
In Ottawa, the couple are to attend Canada Day celebrations Saturday on Parliament Hill to mark the 150th anniversary of Confederation; Charles is expected to deliver remarks.
They will stop in at the Canadian Museum of History in Gatineau, Que. where they'll meet with Canadians and cut a ribbon to mark the opening of Canadian History Hall.
Prince Charles is also to inspect a ceremonial guard at the Peacekeeping Monument and visit the newly renovated and re-opened National Arts Centre.
Charles is also scheduled to stop at Shopify — a highly successful Ottawa-based e-commerce company — where he is to meet with Bachelor of Science students and female entrepreneurs launching businesses.
The couple will then attend the inauguration of the Queen's entrance at Rideau Hall before officially completing their Royal tour and departing for the U.K. on a Canadian Forces Airbus.