Kristen Stewart got bit by the '90s bug.
The edgy actress showed up at the Chanel Couture show during Paris Haute Couture Week sporting a knee-length strapless catsuit covered in sequins combining two classic '90s looks in one, Cosmopolitan reports.
Hello boob tube and peddle pushers, we missed you!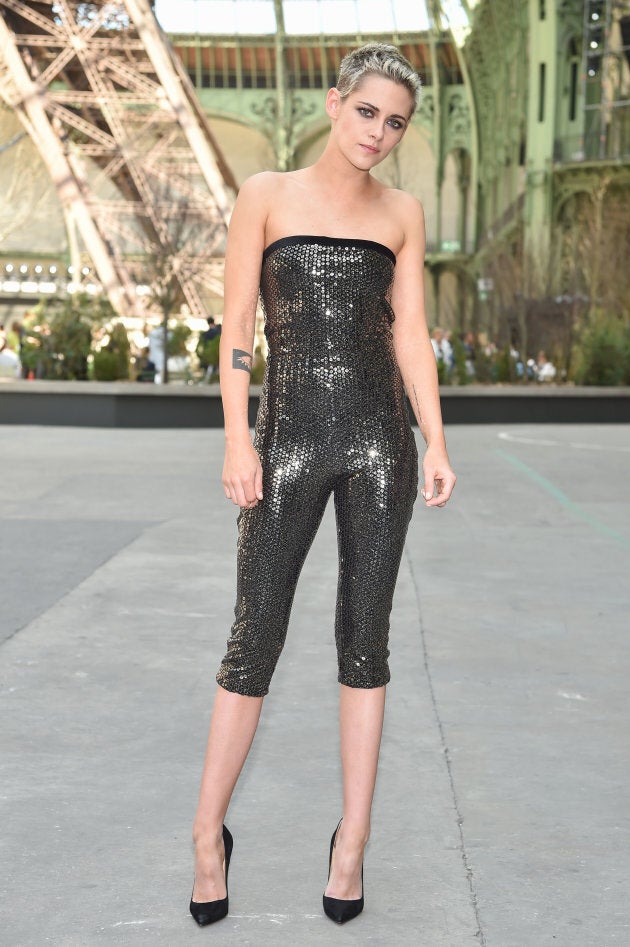 Paired with simple black pointed toe shoes, and round shades, Stewart's catsuit was clearly a point of focus for the paparazzi waiting nearby.
The chic look seems like an obvious choice for a fun night out, but Stewart's decision to don the duds on a Tuesday morning makes the look even cooler, cementing Stewart's status as a badass fashionista.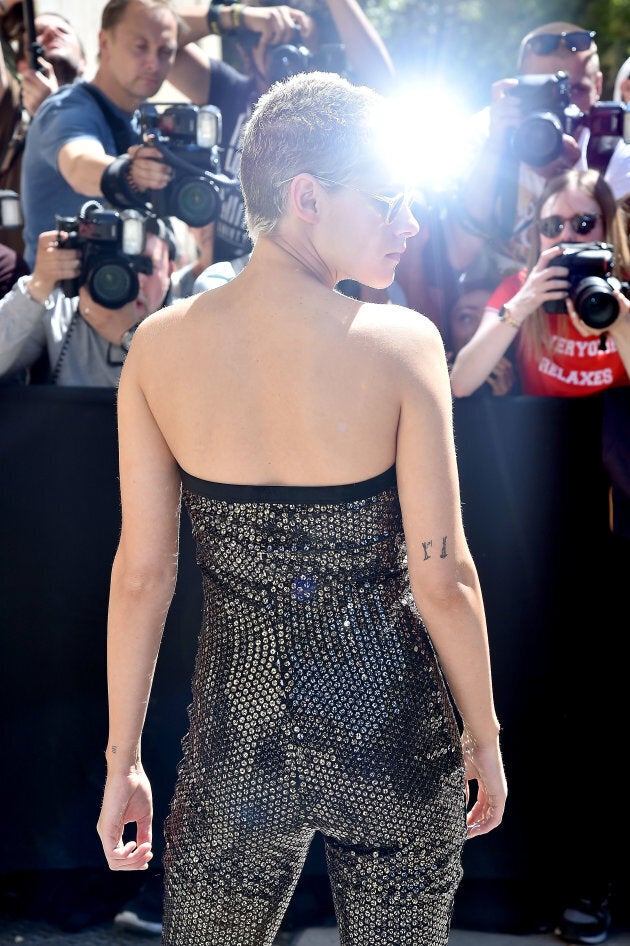 It was just a few short months ago when Stewart raised eyebrows for bleaching and chopping off her wavy brown tresses.
Sporting a shaved head on the "Today Show," Stweart explained the drastic 'do by saying "it's practical."
At the time, Stewart was filming "Underwater" in which she portrays a mechanical engineer working on an oil rig on the ocean floor.
But the new look isn't just for work. Since she got the cut, Stewart says it feels so amazing she just can't stop running her hands through it.
We'd do the same if we had enough guts to get that short cut!