Many of us remember the late Princess Diana as an advocate for people less fortunate than others, a glamourous fashion plate, and a woman who refused to stand idly by while her husband, Prince Charles, had an affair.
And, of course, we all remember her tragic death, wherein she, boyfriend Dodi Fayed, and chauffeur Henri Paul were all killed in a car crash in Paris on August 31, 1997.
But all her two boys, Prince William and Prince Harry, remember is the loving mother who doted on them during the short time they had together.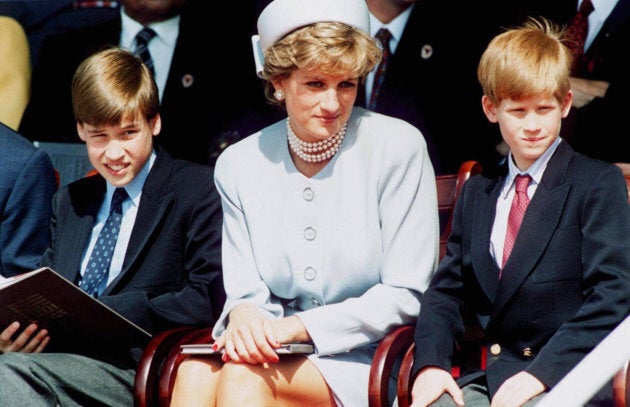 "This is the first time that the two of us have ever spoken about her as a mother," Harry says in the video. "She was one of the naughtiest parents."
In the clip, William recounts how his mum very much enjoyed having fun outside of royal life at Kensington Palace.
"She was very informal and really enjoyed the laughter and the fun," he says. "But she understood that there was a real life outside of palace walls."
"She was our mum. She still is our mum. And of course, as a son I would say this, she was the best mum in the world. She smothered us with love, that's for sure."
According to HBO, the princes will talk about their family life as well as Diana's work to fight HIV, AIDS, and homelessness. The doc also features some of the late princess' family members and friends who have never spoken publicly about her.
"This film will show Princess Diana in a way she has never been seen before, through the eyes of the two people who knew her best," the film's executive producer, Nick Kent, said in a press release for the film.
Recently, Prince Harry revealed that he once "wanted out" of the Royal Family. In an interview published in the Mail on Sunday, the 32-year-old said that the time he spent in the army was "the best escape I've ever had" and that he thought about giving up his title.
"I felt I wanted out, but then decided to stay in and work out a role for myself," he said.