Christian Serratos is one mom you don't want to mess with. Not only does "The Walking Dead" star knows how to kick ass (literally), but she isn't afraid to put haters in their place.
"This is my body and my page. So I will post what I want, when I want," she wrote in a saucy caption. "Those who disapprove can suck my left tit. 😘 #workingmom #chill."
On Instagram, Serratos' fans praised the new mom for standing by her actions. "Empowerment for women every where I think this is a beautiful picture," one said.
Another added, "Speak your mind girl. Babies need to eat! Don't matter where or when!"
And one simply said, "SAY IT LOUDER QUEEN."
In addition to Serratos, there are tons of celebrity moms who breastfeed their babies without apology. Pink is one such example.
No matter how moms choose to feed their babies, we can't argue that fed is best.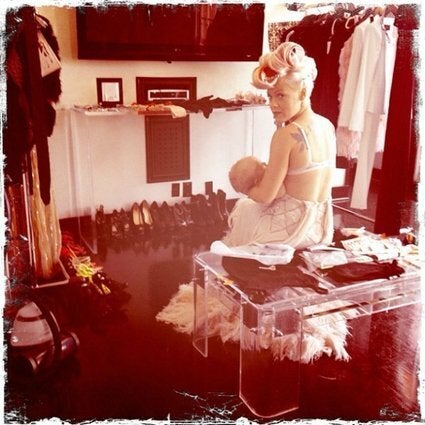 Celebrity Moms Who Support Breastfeeding