One Alberta dad has probably received more recognition than anyone for mowing his lawn.
Theunis Wessels, who lives in Three Hills, Alta., made headlines last month for a photo that showed him hard at work in his yard while a tornado loomed on the horizon.
While he told The Canadian Press at the time that the twister was actually much further away than it looked and was travelling away from his home, it is still an amazing photo.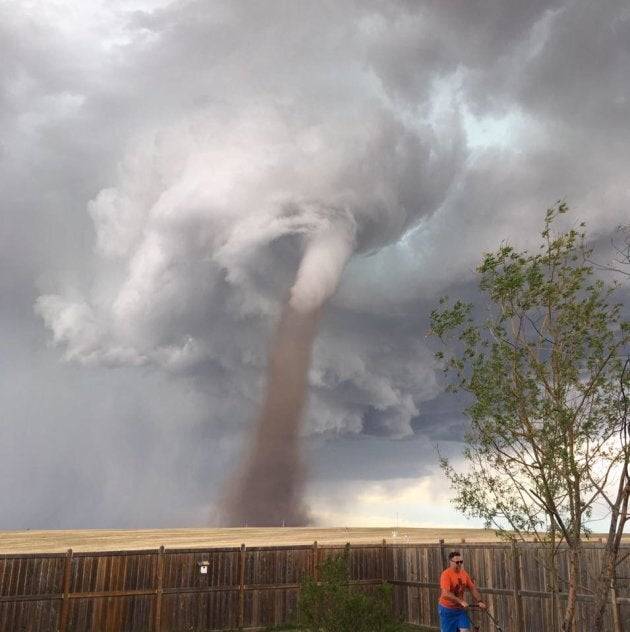 And Wessels' newfound fame has taken him places — on Saturday, he found himself on top of a float at the Three Hills Canada 150 summer celebration parade.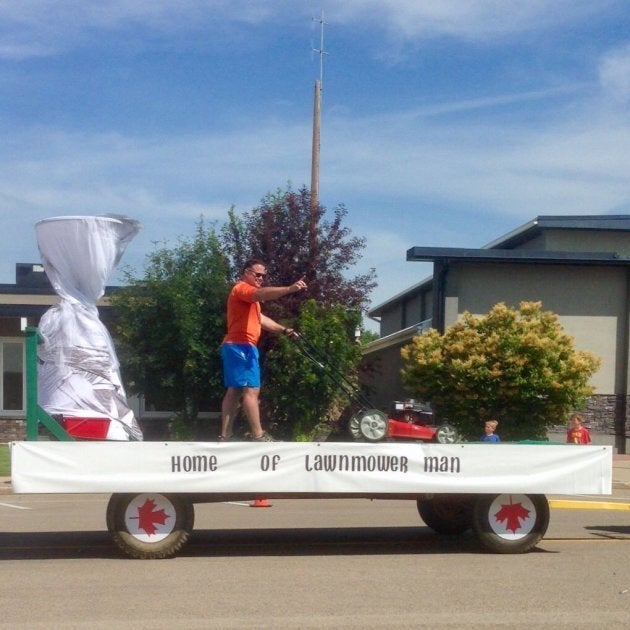 He posed in the same outfit and with the same mower from the now-iconic photo, but with a makeshift tornado.
The back of the float featured a modified version of a famous quote from his interview with CP: "I'm keeping an eye on it."
Wessels told HuffPost Canada in an email that the Three Hills Historical Society asked him if he would be part of the parade, saying they wanted to make the event unique.
"The idea and float was very well received from old to young. Some people even commented 'Make Canada Great and Strong,'" he wrote.
Great and strong indeed. Wessels is living proof that even if we Canadians don't always face real danger, we look dang good appearing as if we do.