If you're the kind of traveller who can't decide between living in the city or the great outdoors, Vancouver's the kind of place that offers the best of both worlds.
Just take it from newly returned Vancouverite Lindsay as she explores her own city after travelling across Canada. She's joined by "Like A Tourist" host Emily Anonuevo who's here to help Lindsay plant her roots and discover the best of Vancouver's culture.
Here are some of the gems they uncovered:
What to see: Lynn Canyon Park's Twin Falls
3663 Park Rd., North Vancouver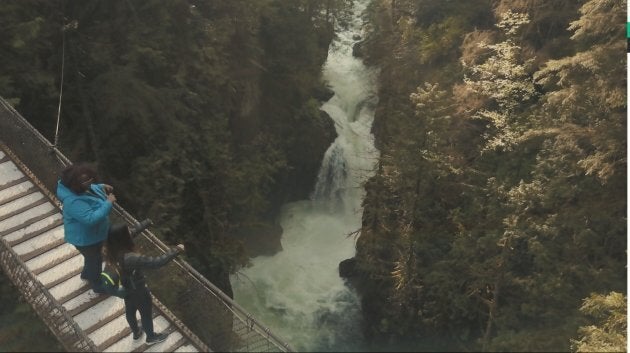 City parks are nice but if you really want to kick it up a notch, head over to Lynn Canyon Park and take in the 617 acres of forest. Hike across North Vancouver via the Baden Powell Trail, cool off at the 30 Foot Pool (warning: the water is cold!) or traverse the suspension bridge for a gorgeous view of the Twin Falls.
What to do: Channel your inner lumberjack at Warren & Wayne Wood Co.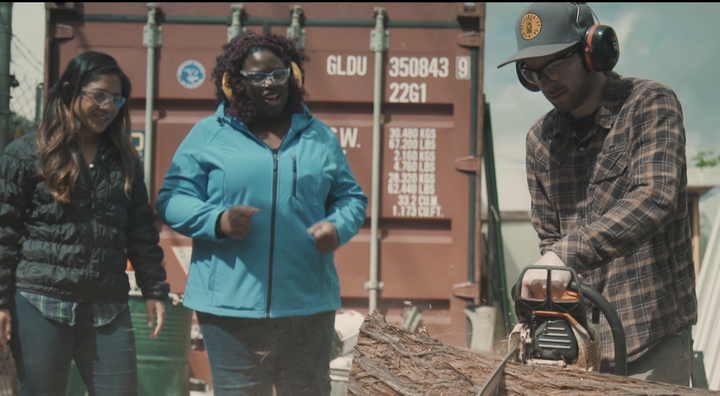 Anyone can buy a souvenir, but few have the chance to make a keepsake to commemorate a successful Vancouver trip. Head over to Warren & Wayne Wood Co. where you can craft your own serving board from start to finish. Choose your piece of reclaimed wood, fire up the chainsaw, sand, varnish and you've got a memento that has a truly personal touch.
What to eat: Prawn and crab sandwich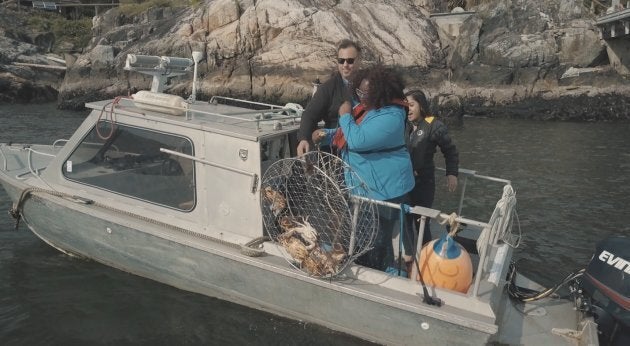 Eating local doesn't get much better than this! Pair up with a fisherman for a first-hand experience of catching prawns and crabs off the coast of West Van.
Once you've collected your bounty, you can enjoy the fruits of your labours — and by fruits we mean a whopping 70-prawn sandwich with some local B.C. wine to wash it all down.
What to see more of Canada? Check out more cities with "Like A Tourist":