Sharon and Andy Price, from Somerset, are both big fans of the 1987 film and jokingly decided they wanted to recreate the pose at their nuptials, taking place next year. While at a beer garden with their family, the couple decided to give the lift an impromptu practice run, The Telegraph reports.
Unfortunately, things went seriously wrong, as the couple ended up knocking each other out.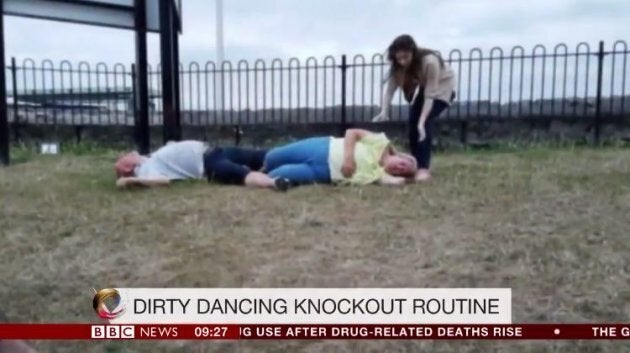 "I was concussed. I was out. I ended up in a neck brace and had to have a CT scan," Andy, 51, told BBC News. "We were about 30 feet apart and Sharon ran and I grabbed her hips and the next thing we knew we were flat out."
Although Sharon, 52, did not suffer a concussion like her fiancé, she was completely winded and unable to breathe after attempting the jump, South West News Agency reports.
At first, the couple's family thought they were joking when they saw them lying flat on the grass, but then quickly called an ambulance after realizing they were hurt.
"All I could hear was the paramedics saying [Andy] was going in and out of consciousness," the bride-to-be said. "Our feet were sill entwined and they had to separate us."
"We are OK now but Andy has a bruised back and neck and my back still hurts," Sharon said.
The couple have since laughed off the incident and are now rethinking their first dance for their wedding, as it's safe to say they will no longer be performing the lift.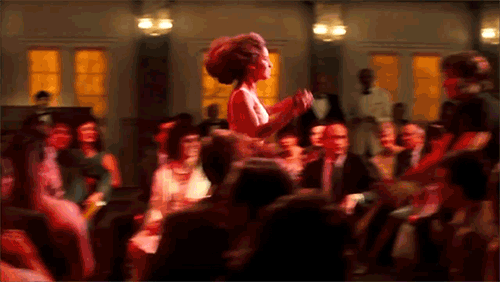 Additionally, Abigail Breslin and Colt Prattes, who star in ABC's "Dirty Dancing" remake, said it took them months of training to finally nail the famous lift.