A Russian-American lobbyist, who is also a former Soviet military officer, was in the room during a June 2016 meeting between Donald Trump Jr. and a Russian lawyer, according to multiple reports.
Rinat Akhmetshin participated in the meeting, he confirmed to The Associated Press on Friday after NBC News first reported that a Russian-American lobbyist was present when Trump Jr. met with Natalia Veselnitskaya.
"I never thought this would be such a big deal, to be honest," Akhmetshin told the AP.
NBC News had not named the Russian-born lobbyist, but the outlet reported that several U.S. officials believe the individual has ongoing ties to the Kremlin. Akhmetshin has denied the accusation.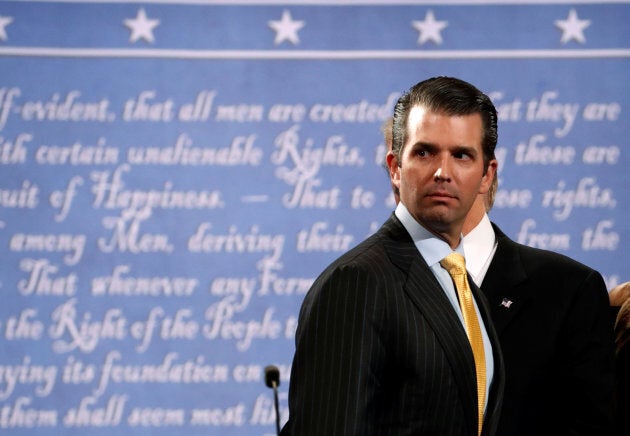 Dmitry Peskov, a spokesman for Russian President Vladimir Putin, appeared to refute Akhmetshin's alleged connection to the Kremlin.
"We don't know anything about this person," Peskov told the AP.
In a recently surfaced email chain before the meeting, President Donald Trump's eldest son was promised a meeting with a Kremlin-linked lawyer. Trump Jr. was told the lawyer had dirt on then-Democratic presidential candidate Hillary Clinton. The president's son accepted the offer, saying he would "love" to receive compromising information on his father's political opponent.
Jared Kushner, Trump's son-in-law and current presidential adviser, and Paul Manafort, Trump's campaign manager at the time, also attended the meeting held June 9, 2016, at Trump Tower in New York City.
"I never thought this would be such a big deal, to be honest."Rinat Akhmetshin
Trump Jr.'s attorney, Alan Futerfas, told NBC News on Friday that his client hadn't been aware of the lobbyist's background at the time of the meeting and had believed the individual was simply a friend of the intermediary who set up the meeting.
"He is a U.S. citizen," Futerfas told NBC News of the lobbyist. "He told me specifically he was not working for the Russian government, and in fact laughed when I asked him that question."
Akhmetshin was the subject of a letter that Sen. Chuck Grassley (R-Iowa), chairman of the Senate Judiciary Committee, sent to Homeland Security Secretary John Kelly in April as part of an investigation into potential violations committed by the lobbyist under the Foreign Agents Registration Act.
In the letter, Grassley wrote that Akhmetshin had admitted to being a former Soviet counterintelligence officer. He also cited a Radio Free Europe report that described the operative as a "Russian gun-for-hire."
Akhmetshin told the AP that he served in the Soviet army from 1986 to 1988, but denied ever receiving counterintelligence training.
Futerfas also revealed that another unnamed person, in addition to Trump's team, was present. Futerfas did not identify that person or the lobbyist.
The revelation of two additional meeting attendees appears to contradict Trump Jr.'s recent comments, as he claimed he's been totally transparent about the meeting and said all relevant information had been reported.
"This is everything," Trump Jr. told Fox News' Sean Hannity on Tuesday.
Veselnitskaya, who was described as a "Russian government attorney" in the email chain, revealed earlier this week that a man had accompanied her to the meeting. She did not identify him.
Sen. Dick Durbin (D-Ill.) described the NBC News report as the latest detail in a "slow bleed" of information related to Trump Jr.'s meeting with Veselnitskaya.
"Basic rules in Washington: It's not the crime; it's the coverup," Durbin told MSNBC's "Morning Joe" on Friday. "Secondly, when you make a disclosure, make it complete."
This is a developing story. Check back for updates.
Also on HuffPost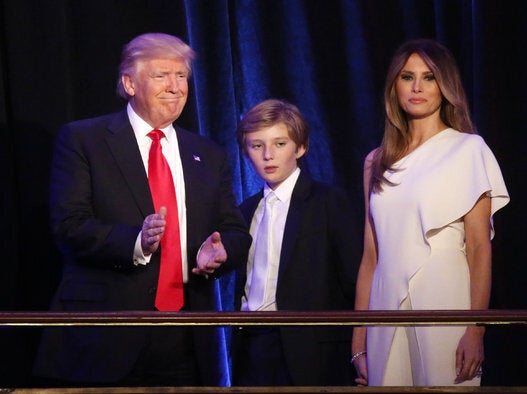 Meet All Of Donald Trump's Children