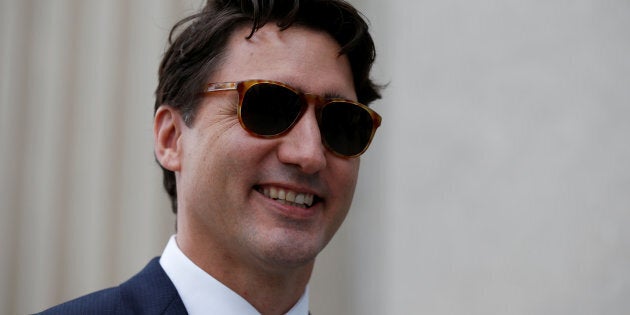 What does Prime Minister Justin Trudeau listen to when he's chilling out on the dock? If his Spotify playlist is any indication, a solid mix of Canadian classics with a few surprises thrown in.
Trudeau released his summer playlist via the streaming music service on Saturday.
Cottage-rock staples including The Tragically Hip and Blue Rodeo anchor the 39-song playlist. Canadian rock icon Neil Young makes an appearance via a soulful k.d. lang cover of "After The Gold Rush."
And Trudeau seems to have some idea what the kids are listening to these days: hitmakers Drake, Alessia Cara and Shawn Mendes make the cut.
However, our friends at HuffPost Quebec would have liked to have seen a few more Quebecois artists in the mix.
And this writer questions including the tearjerker REM song "Everybody Hurts," unless the PM wants to make his guests a little weepy between their glasses of rosé.