The Duchess of Cambridge sure likes to tease us!
During a stop at a tech company start-up on their Royal Tour of Poland, the Duke and Duchess of Cambridge were gifted with toys for tots a little younger than their two children.
Upon receiving a cuddly gift, the duchess turned to her husband and said with a laugh, "We will just have to have more babies."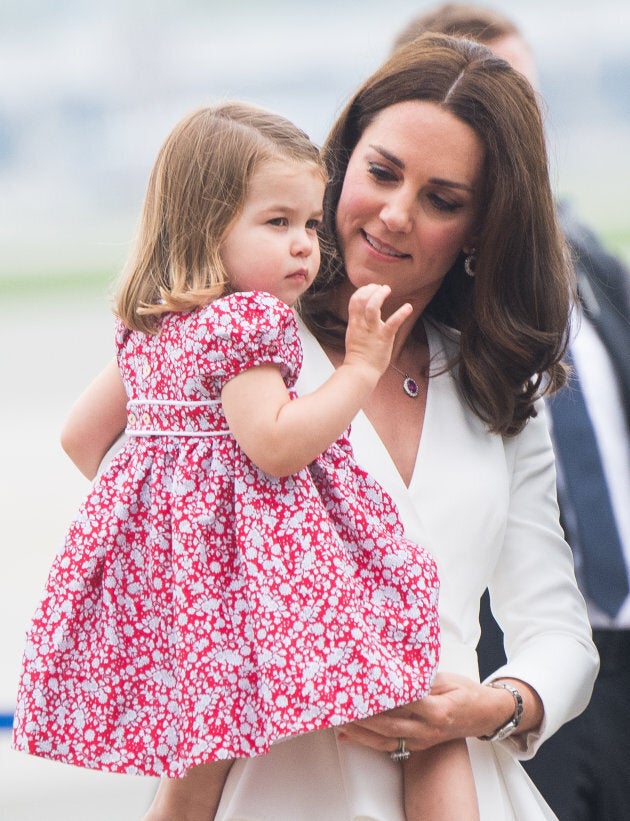 Julia Sielicka-Jastrzebska, the founder of the company that gave the gift to the royal couple, revealed to Hello! magazine the comment was made after the couple learned the gift was designed for babies. Sielicka-Jastrzebska also gave Kate gifts for Prince George, who turns four on July 22, and Princess Charlotte, 2.
Despite mass speculation that the duke and duchess will announce a pregnancy this year, a source told the Sunday Express in May that it is unlikely.
"They have got a boy and a girl – there is a sense that their family is now complete and they are moving onto the next chapter in their lives," the source said.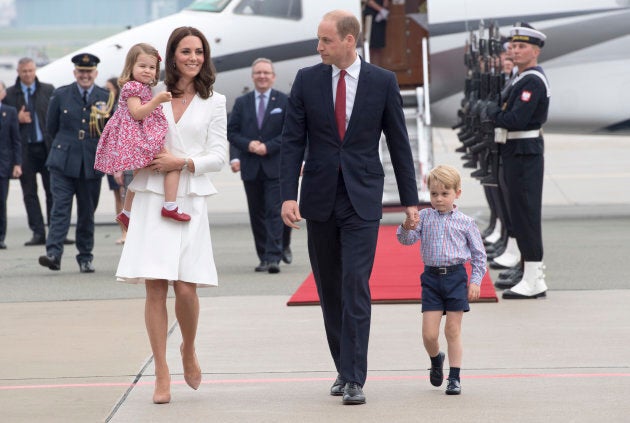 If Will and Kate decided to add a new member to their family, the child would be fifth in line to the British throne, bumping Prince Harry to sixth place, significantly reducing the expectations set upon the redheaded royal.
As fifth in line currently, Prince Harry legally requires the Queen's permission to propose to his girlfriend so maybe Will and Kate should help him out and add another baby to their family — not that we think Harry will have a hard time convincing the Queen that he should wed his current girlfriend Meghan Markle.