A Canadian will grace your screens when "Riverdale" returns in the fall.
Ottawa native Vanessa Morgan has been cast as Toni Topaz in the "Archie"-inspired teen drama.
This camaraderie will carry over into the CW/Netflix show, where Toni attends the same school as Jughead — Southside High. She's also part of the gang Jughead joined in last season's finale, and will be his "confidant."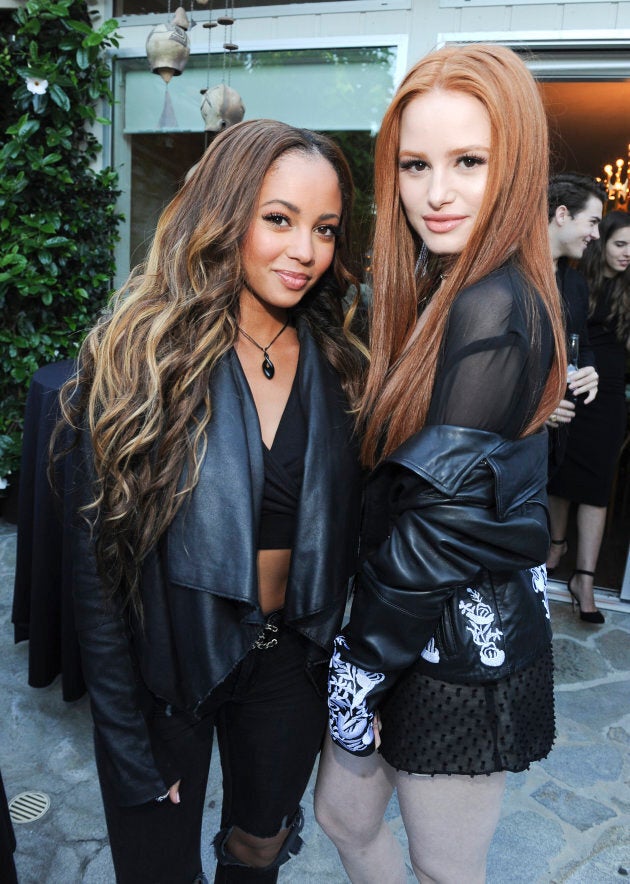 Toni might cause trouble for the fan-favourite pairing of Betty and Jughead, Roberto Aguirre-Sacasa, showrunner for "Riverdale," told ET .
Toni's sexuality will also be explored, Aguirre-Sacasa confirmed.
Morgan, for her part, seems thrilled to be a part of the show.
"So excited!" she tweeted.
She also told CBC News she jumped up and down when she found out she got the part.
"I called my family and my brother; he watches the show, too. So everyone was just so pumped for me. It's great being on a show where most of my friends all watch it. Whenever I say 'Riverdale,' everybody knows it."
Morgan said she hopes being on "Riverdale" will open the door to more acting opportunities.
Aguirre-Sacasa said Morgan auditioned for "Riverdale's" first season but wasn't casted, even though the show's crew loved her.
"I called her after she auditioned and tested and I said, 'I'm so sorry I'm not going to be able to bring you aboard this year, but I love you and I promise you're going to come and be a part of 'Riverdale' next year,'" he said.
Morgan graduated high school in Ottawa in 2010, and competed on 'The Amazing Race Canada' with her sister, Postmedia reported. The 25-year-old been acting since she was a child and has had roles on Teletoon's "My Babysitter's a Vampire," MTV's "Finding Carter," and Family's "The Latest Buzz."
You can watch Morgan and the rest of "Riverdale's" cast when season two airs on October 11.