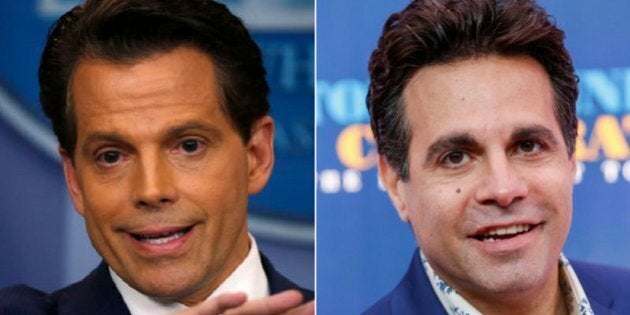 The fast talker from "Sex and The City" says he's ready to play new White House communications director Anthony Scaramucci on "Saturday Night Live" if showrunners come calling.
Mario Cantone, who is most famous as gay wedding planner Anthony Marentino on "SATC," told Variety that playing Scaramucci would be a lot of fun after Twitter users suggested he'd be a perfect fit.
The senior White House role was left vacant after Mike Dubke resigned in May.
Twitter user have swiftly hazed Scaramucci — sending him fake quotes after he misquoted Mark Twain. His demeanour has also drawn comparisons to a Futurama character. These goofs fueled speculation who would portray him on "SNL" soon after.
Cantone quickly emerged as a favourite, which got people were really excited.
Rob Lowe's name was also thrown around, and he even agreed. But most people seemed determined for Cantone to do it.
There's been an uptick on social media speculation over actors to portray key members of Trump's team on "SNL" since Melissa McCarthy's viral portrayal of Spicer on the long-running sketch show.
Rosie O'Donnell offered to play White House chief strategist Steve Bannon after a similar social media suggestion. But O'Donnell was reportedly turned down because the show didn't want portrayals to be "from hate" instead of "from funny" because of her longtime feud with Trump, according to Vanity Fair.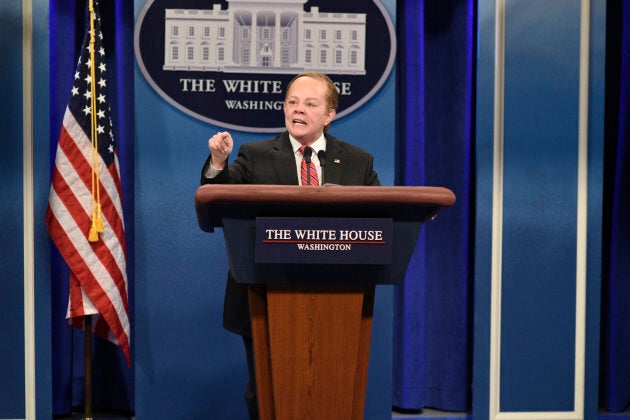 Cantone wouldn't have that same problem, and as social media has pointed out, he looks enough like Scaramucci for it to be a striking impersonation.
Both men are also in their 50s, and Cantone has proved he has a penchant for talking fast.
It remains to be seen whether "SNL" will take the actor up on his offer. According to The Wrap, Cantone is in talks with the show's executives about the role.
In the meantime, fans can get a taste of what his take on Scaramucci would be like when Cantone appears on Comedy Central's "President Show" tonight alongside Anthony Atamanuik's Donald Trump.
If Cantone were to appear on "SNL" — it wouldn't be for some time. The show isn't airing a new season until the fall.