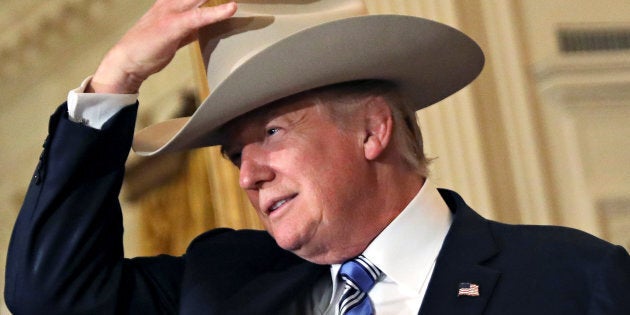 Canadians are more likely to worry about American power and influence than the mass exodus of refugees leaving the Middle East, suggests a new study.
While 38 per cent of Canadians see the United States as a threat to their country, only 25 per cent say the same about refugees leaving Iraq and Syria.
"In general, there has been little change in the global threat assessment since the last time these questions were asked," said the Pew Research Centre study published Tuesday. "But worries about the U.S. and its power and influence have increased in many countries in Europe and around the world since the election of Donald Trump."
Across the globe, Islamic State militants were most likely to be seen as the greatest threat to security. But Canadians identified climate change as the biggest threat of all — and not ISIS. Sixty per cent of Canadians worry about climate change, while 55 per cent worry about the terrorist group.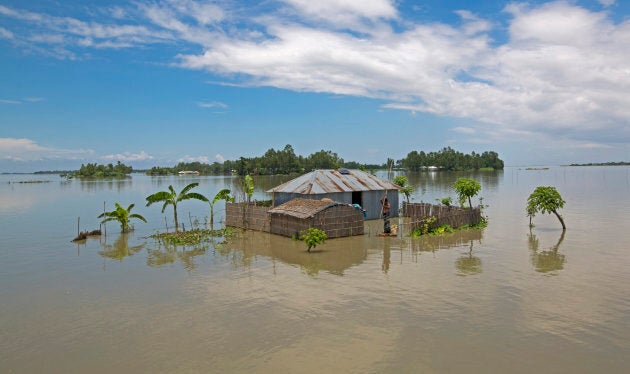 Twelve other countries, mostly in Latin America and Africa, joined Canada in naming climate change the greatest threat.
Americans answered differently. Their top threats, in order, were:
ISIS
Cyberattacks from other countries
Climate change.
Nearly half of Americans worry about Russia's influence, while only about one third are concerned about refugees leaving the Middle East.
Pew surveyed 41,953 respondents in 38 countries — including 1,022 people in Canada — from Feb. 16 to May 8, 2017. The sample was representative of the adult population, excluding the territories, with a margin of error of 3.6 percentage points.