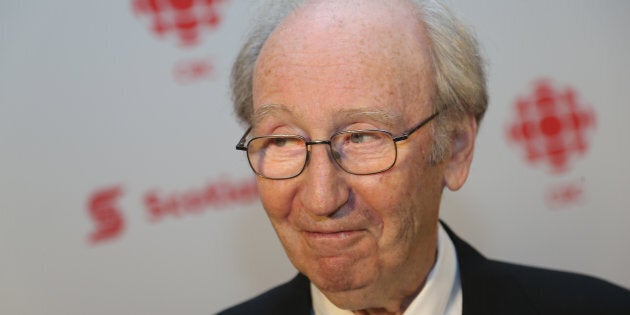 TORONTO — Jack Rabinovitch, the beloved businessman who created the lucrative and prestigious Scotiabank Giller Prize literary award that boosted the profiles and sales of countless Canadian fiction authors, has died.
Rabinovitch died Sunday afternoon in Toronto, his daughter Elana confirmed. He was 87.
An obituary posted on the website of Benjamin's Park Memorial Chapel, which was handling the funeral arrangements, said Rabinovitch died as a result of a "catastrophic fall" at this home last week.
The Montreal-born, Toronto-based Rabinovitch tackled several careers throughout his life, including journalism, food retail and real estate. But it was his Giller award that made him a recognizable face across Canada and internationally.
The idea for the renowned honour was hatched not over boardroom coffee but over bar drinks with author Mordecai Richler.
"It started at a pub in Montreal called Woody's and ended up at a famous restaurant in Montreal called Moishes, and over chopped liver we decided what to do," Rabinovitch told The Canadian Press at the Giller Prize gala in October 2012.
The prize was established in 1994, a year after the death of Rabinovitch's wife, literary journalist Doris Giller.
Rabinovitch wanted to create a literary award to honour Giller while also recognizing excellence in Canadian fiction — in long format or short stories.
"The only real major (literary) prize (back then) was the Governor General's and most people just felt that it wasn't right to just let the government handle the situation," said Rabinovitch, who was named Maclean's magazine "Man of the Year" in 1999.
"So private people like myself and various other people have started new prizes to highlight and admire new writers."
Many of Canada's cultural and political elite paid tribute to Rabinovitch on Twitter. "He celebrated Canadian literature. Gave it panache. Turned it up to 11," tweeted MP and former TV host Seamus O'Regan.
The Giller Prize initially endowed a cash prize of $25,000, which was the largest purse for literature in the country.
In 2005, the award teamed up with Scotiabank and the prize grew to what is now $50,000 for the winner and $5,000 for each of the finalists.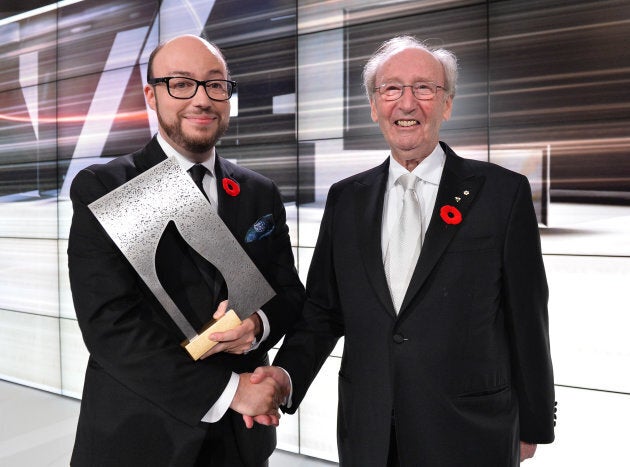 According to the prize's website, more than 2.5 million Giller-nominated books were sold in the first 10 years of the award, resulting in headlines about the so-called "Giller effect" on finalists.
"We learned a long time ago that authors are really interested in selling their books, that's how they make a living, so that's what we're trying to do — is help them make a living," said Rabinovitch, whose signature line at every Giller gala was: "For the price of a dinner in this town you can buy all the nominated books. So, eat at home and buy the books."
Beyond the spike in sales and the exposure, the Giller also gives authors the opportunity to break away from their typically isolated writing lives and dress up at the annual awards gala, where a who's who of the literary world and beyond come together for a night of fine dining and entertainment.
"I think it's amazing for books to get this kind of attention at an event like this. It's unparalleled," said Giller nominee Alix Ohlin at the October 2012 bash.
"It's a long way from working in your kitchen and making sure the cat's water dish is full, which is more like what writers deal with," quipped fellow nominee Russell Wangersky.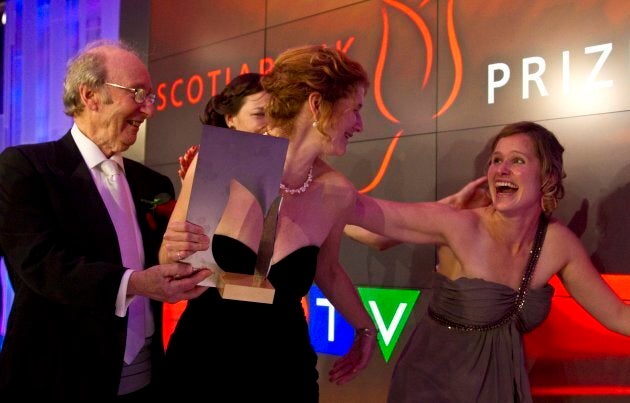 Rabinovitch's love of literature blossomed when he studied at McGill University and graduated with a B.A. in Honours English in 1952.
He then worked as a reporter and a speechwriter before entering the worlds of food retailing, distribution, and building and real estate development.
In 1986, he became executive vice-president of property development company Trizec Corporation and joined the board of the Princess Margaret Hospital. He was also on the Board of the MaRS (Medical and Related Science) Project.
Rabinovitch eventually became president of Nodel Investments Ltd., a real estate/venture capital firm, and became an officer of the Order of Canada in 2009.
Rabinovitch is survived by his three daughters — Noni, Daphna and Elana — and three grandchildren — Jacob, Saffi and Luca.
The funeral was to be held Wednesday.
With files from HuffPost Canada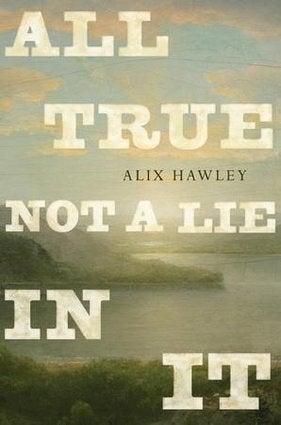 Giller Prize Longlist 2015