As of next year, Canadians will be able to stream CBS TV shows directly from the internet, the start of a trend one expert says could completely upend Canadian TV broadcasters.
CBS announced Monday that its streaming service, CBS All Access, is expanding internationally, starting with Canada in the first half of 2018.
"CBS All Access is growing faster than we anticipated domestically, and now represents a whole new opportunity internationally as well," CBS Corp. chairperson and CEO Leslie Moonves said in a statement.
Launched in 2014, CBS All Access is a Netflix-like "over-the-top" streaming service that offers a catalogue of new and old CBS TV shows, as well as some original programming. The network is slated to air the new "Star Trek: Discovery," currently in production. (That show will be available on Bell Media's Space Channel in Canada.)
The service costs $5.99 a month in the U.S., or $9.99 a month for an ad-free version.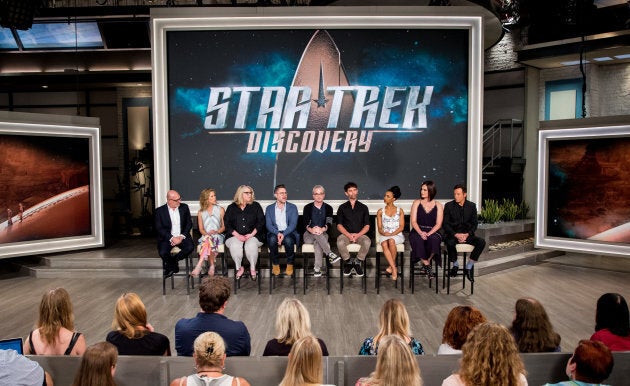 The prospect of U.S. networks directly streaming to Canadian homes is a potential threat to Canadian broadcasters, who make much of their revenue in English Canada from re-broadcasting American programs with Canadian commercials.
Canadian cable companies also simultaneously substitute, or "simsub," Canadian commercials on U.S. networks when a program airs on both U.S. and Canadian TV at the same time.
Michael Geist, the Canada Research Chair in Internet and E-commerce Law at the University of Ottawa, predicts that eventually all major U.S. networks will be available for streaming in Canada, either through their own streaming services or through other streaming services like Hulu, which he predicts will come to Canada.
"As more Canadians cut the cord and rely on the Internet for their video content, the value of the simsubbed broadcast will continue to decline with lost exclusivity and shrinking audiences," Geist wrote in a blog post Tuesday.
Canadian TV's business model 'will rapidly come to an end'
He predicted CBS and other U.S. networks would eventually start retaining video streaming rights to their own shows, depriving Canadian broadcasters of the ability to make online revenue from those shows.
"This means that the Canadian broadcast licensing model that relies heavily on exclusive rights to U.S. programming and simultaneous substitution will rapidly come to an end," he wrote.
Canadian broadcasters are already struggling with a shift away from conventional TV and towards online content. Canadian TV broadcasters have seen their revenues shrink slightly for two consecutive years, to $16 billion in 2016 from $16.2 billion in 2014, according to CRTC data.
"The real benefits will come from market pressures on Canadian broadcasters to create their own content..."
But Geist argues the impending end of the "simsub" era is "good news" for Canadian content creators, at least in the longer term.
As Canadian broadcasters realize that they can no longer succeed just by owning the broadcast rights to U.S. shows, they will shift their attention to creating more competitive Canadian content, for which they will own all rights, Geist predicted.
"The real benefits will come from market pressures on Canadian broadcasters to create their own content for global licensing alongside streaming services that voluntarily invest in Canadian productions," he wrote.
"If that sounds familiar, it is because that is precisely the model supported by former CRTC Chair Jean-Pierre Blais and Canadian Heritage Minister Melanie Joly."