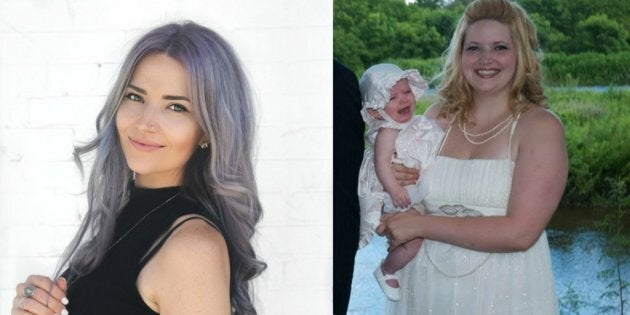 HuffPost Canada's Lost It series chronicles the stories of everyday Canadians who have struggled with their weight — and won. We talk to people about what they eat, how they exercise and generally, what their healthy lifestyle is to maintain their weight now that they've lost it.
Occupation: Works at Concourse Media
By The Numbers: 225 lbs. at my heaviest, currently 125 lbs., for a total weight loss of 100 lbs.
The Weight Gain: I was always on the heavier side — not quite overweight, but definitely chubbier. I was just under plus-size all through my teen years.
Growing up always being a little chubby, it didn't seem to become a problem until my late teens when my diet became more in my control.
I did do a crash diet in high school where I only ate foods they ate on "Survivor," no joke. At 19 I did Weight Watchers with some success. Other than that, I mostly did yo-yo diets on my own here and there.
The Final Straw: I had a few of these moments, but the biggest one was after seeing a photo of myself posted on Facebook that made me realize very quickly just how bad it had gotten.
The Plan Of Attack: Immediately, I began running five times a week and tracking all my intake in the fitness app MyFitnessPal. After a few months of that, I switched to more at-home workouts and did them every day for 20 minutes.
The first year I lost about 70 lbs., the year after I lost another 20, and then another 10 in the years following that.
I decided to share my journey on Instagram because at first it was just because people noticed and commented. Once I had lost about 40 lbs. I decided to share more and help answer some of those questions. What ended up happening was a community of cheerleaders I never expected helping me through my journey.
Check out more of our inspiring weight loss stories: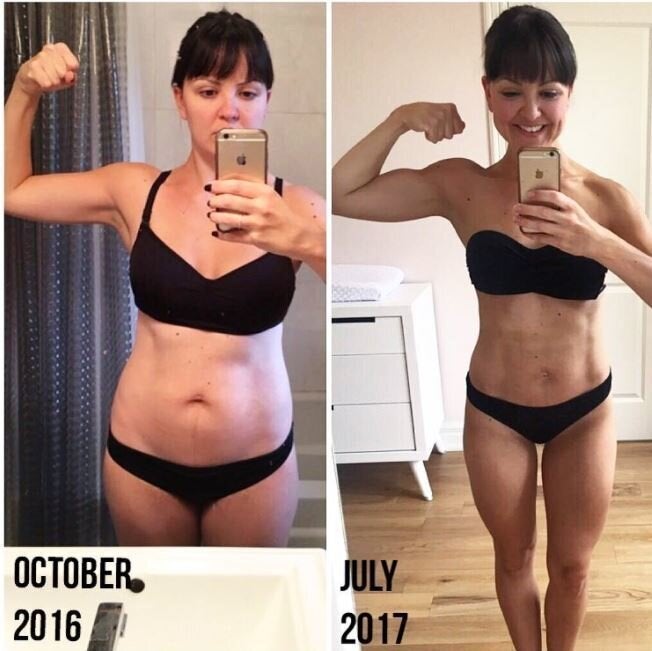 Inspiring Lifestyle Success Stories
[Instagram user] BikiniBodyMommy was someone I followed and loved, especially since she did at-home workouts. She and I actually connected in real life and have been friends ever since! I also love Heidi Powell — even though she is a fitness competitor she remains very honest and open about herself and I love following genuine people who are just seeking to better themselves.
The Food Element: The food was the hardest adjustment. I didn't realize I had a food addiction until I tried to stop some of the bad habits I had grown into over my lifetime. Owning my own stress and choosing to say 'no' to food, and 'yes' to loving myself, was the hardest part to learn.
I switched to lean proteins and lots of veggies. I began to shift my mentality to only seeking foods that were fuel to my body, not just ones to fill them. This helped me have a healthy relationship with food, and understand that food isn't the enemy.
I didn't realize I had a food addiction until I tried to stop some of the bad habits I had grown into over my lifetime.
At the beginning, I focused on calories. Now, I live a balanced lifestyle with calorie awareness but with less obsessive focus.
About a year ago with the guidance of a doctor helping me through some gut issues, I eliminated gluten and dairy from my diet, which did help heal my gut. More recently, I've become plant-based. Although these aren't part of my weight loss, they are part of my own journey to seek a healthier way of living every day.
The Exercise Factor: I never worked out, like, ever, so I had no [fitness] goals but now I work out at home.
Currently, I do a series of body weight workouts, and some cardio. Some days, I just take my kids for a long hike. As long as I'm doing something every day, I'm happy, and I work out 20-30 minutes daily.
Plateaus have happened, but I just keep myself focused on making the right healthy choices every day, knowing that my body will get to where it needs to be in the end. And it has!
Sometimes you don't want to do it, you don't want to eat the right foods or work out, but you CHOOSE to.
Sometimes you don't want to do it, you don't want to eat the right foods or work out, but you CHOOSE to. I compare it to anything else necessary in life. Cleaning, showering, cutting the lawn. If you don't do these things, it gets out of control!
I work a full eight-hour workday in an office, then immediately get home to my kids and prepare a home-cooked meal. I like to try new recipes to keep my palate happy and keep me from ordering foods I shouldn't be.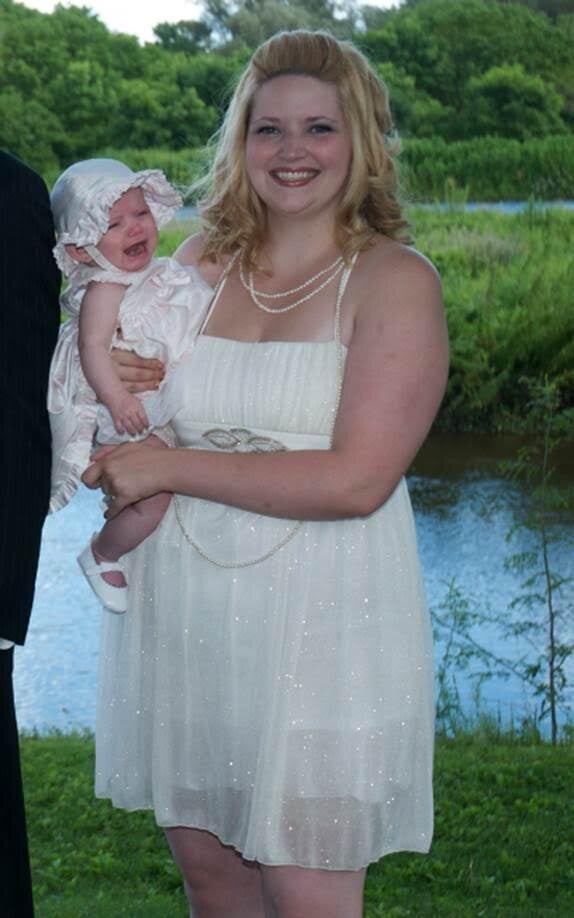 I allow myself five lbs. of grace. Every week I will see myself go anywhere in between those five lbs. and that's OK. I keep myself health-focused, and work at loving myself enough to make those hard choices every day. Now, they aren't so hard. Sometimes you just need to be reminded what you're worth it, and that those nachos don't need to be eaten.
What I'm most proud of: I think I'm proud of the fact that I did this while my kids were watching. We never made weight a focus in our home, but health-focused. I can only hope I've inspired them, as they have motivated me to be my best self.
I have no regrets, only lessons.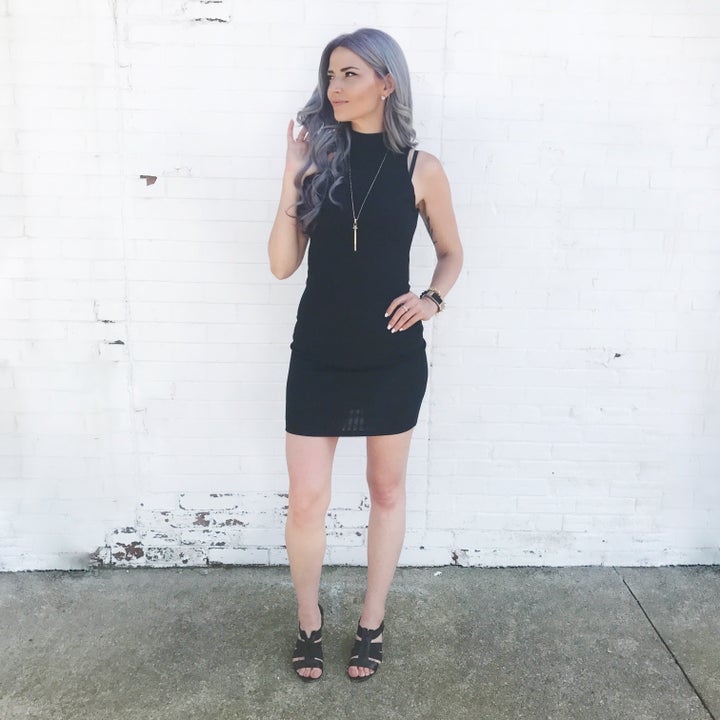 Final thoughts: My advice for people struggling with weight is to stop looking for that perfect scenario or plan that will have them get it all right. Just begin.
Even if you don't know how or why, sometimes just the decision to make the change is all you need to do. Oh, and LOVE yourself every step of the way. There is no final moment that you will suddenly just be satisfied... you need to get there on the INSIDE before you can embrace all of your OUTSIDE.
Note: This interview has been edited and condensed for clarity.