A company in Denver, Colorado, refuses to let their office window be a blank space.
Craftsy, a crafting website, is located across the street from the courthouse where Taylor Swift's trial is taking place, and they've been showing their support for the singer in their own, crafty way.
"Taylor is a really great role model," Carly Chapple, the Craftsy employee who organized the effort, told Fox 31, a local news channel in Denver. "She's a super creative person."
Employees from the company have been using Post-it notes to leave messages for Swift on their window.
For instance, on Tuesday, they left this gem: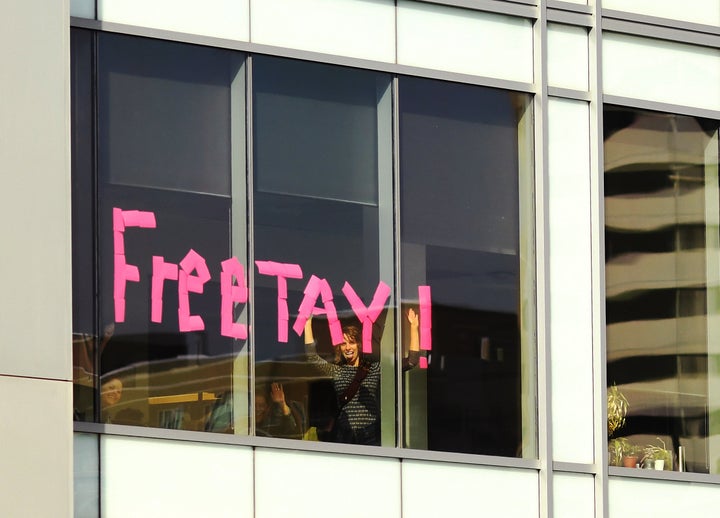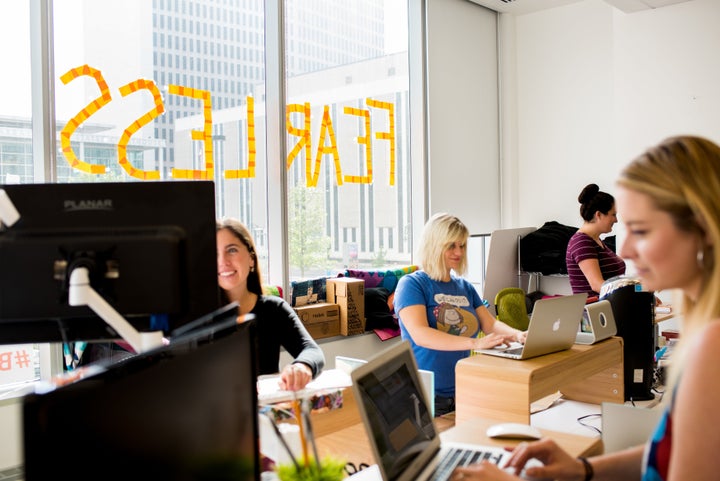 Then, on Thursday, Craftsy started getting creative with their messages, and made references to Swift's songs:
On Friday, the company referenced Swift's song "I Knew You Were Trouble."
Employees also decided to utilize Swift's second album title on Friday, as well:
Swifties are really digging the messages.
On Thursday, Swift delivered a testimony in Denver about a 2013 incident in which former DJ David Mueller allegedly "grabbed [her] ass" by putting his hand up the back of skirt while posing for a photo.
Swift was unwavering in her account of the situation in court.
At one point, Gabriel McFarland, Mueller's lawyer, questioned Swift about her outfit in the photo, asking her why the front of her skirt didn't seem disturbed. To that, the singer immediately shot back with, "Because my ass is located in the back of my body."
Apparently, she's not just going to shake this off. And, as the Craftsy messages clearly imply, fans love her for it.
HuffPost has reached out to Craftsy for comment. We will update this post accordingly.