Alongside a throwback photo, he wrote: "And just like that my baby girl @simonegjohnson turns 16. Feels like just yesterday I held her tiny body in my hands the day she was born as I whispered 'I'm gonna love and take care of you for the rest of my life.' She of course cried, which in newborn lingo translates to, 'you're the best damn daddy on the planet.' True story."
"Happy Birthday honey!" he continued. "I'm so proud of the awesome young woman you've become. Keep your eyes on that prize, keep working hard and I got your back every step of the way. Now go have fun!"
In 2015, Johnson recalled a time when he asked Simone what she loved most about their bond. "She said, 'Well, that I trust you,'" he shared. "For a 13-year-old girl to say that to her dad... She said, 'I trust you, and we have a very special bond.'"
Simone isn't afraid of publicly expressing her love for her famous dad, too. Not only has the 16-year-old supported her father at awards' shows, but has also shared her own heartwarming tributes on Instagram.
While The Rock is known as a tough guy, he's always been a big, old softie when it comes to his kids. Besides Simone, the "Baywatch" star is also a father to one-year-old Jasmine, who he had with wife Lauren Hashian.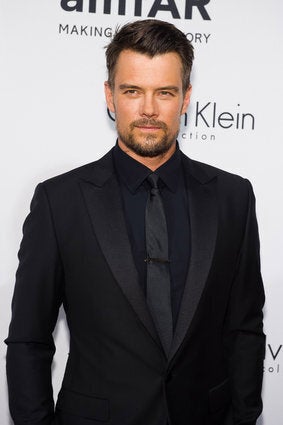 Celebrity Dads Who Took Paternity Leave