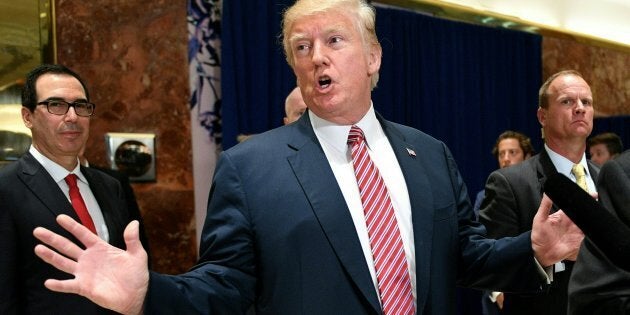 U.S. President Donald Trump took a moment to promote his Charlottesville, Va. winery on Tuesday, moments after downplaying concerns his unfocused response to violence in the city is inflaming racial tensions.
The president spoke at Trump Tower in New York City after delivering astatement about infrastructure. He defended his initially muted comments on what happened in Charlottesville over the weekend, and placed blame "on both sides" — referring to white supremacists, neo-Nazis and counter protesters.
After the press conference, Trump began to walk away, but continued answering reporters' questions. One question caught his ear, asking if he had any intention to visit the Virginia city.
"I own a house in Charlottesville," Trump responded. "Does anyone know I own a house in Charlottesville?"
He continued to talk about the city, which has recently made international headlines after white nationalists staged a rally on Friday to protest the removal of a statue of a Confederate leader from a park.
"I mean I know a lot about Charlottesville," the president said. "Charlottesville is a great place that's been very badly hurt over the last couple of days."
Returning to the topic of the winery, the president called it "one of the largest wineries" in the country — an inaccurate statement that he also bragged about on the campaign trail last year.
Tensions escalated between white nationalists and counter-protesters over the weekend. One woman was killed over a dozen injured after a car plowed into a group of counter-protesters on Saturday.
The timing of his promotional plug left a sour taste with many people, including former Canadian basketball player Steve Nash — who didn't mince words with what the president was selling.
And it turns out the "shitty ass grape juice" isn't even owned by Trump.
According to the legal section of the winery's website, "Trump Winery is a registered trade name of Eric Trump Wine Manufacturing LLC, which is not owned, managed or affiliated with Donald J. Trump, The Trump Organization or any of their affiliates."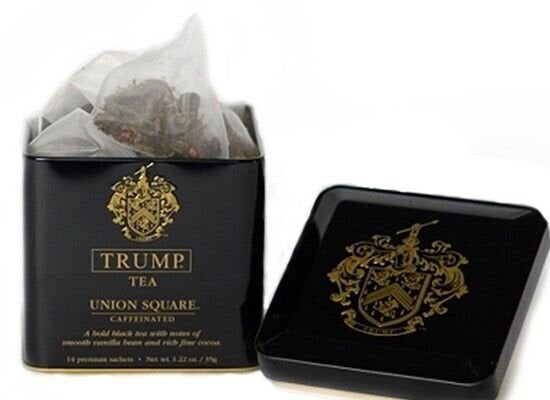 Donald Trump's Most Ridiculous Businesses