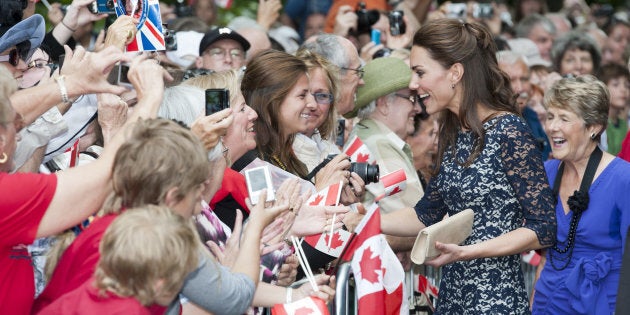 If you, like us, love to look at pictures of members of the Royal Family when they're meeting with the public, you'll see them do a variety of things: take selfies, accept bouquets, give hugs. But one thing they'll never do? Offer an autograph.
While Prince Charles' usual response to requests for autographs is, "Sorry, they don't allow me to do that," in one recorded instance he broke the rules, giving a family whose home had been destroyed by a flood a piece of paper with his name on it, reports the Daily Mail.
Royal Family members are, of course, permitted to sign their names in guest books, as we've seen many times, including during Prince William and Duchess Catherine's recent tour of Poland and Germany this summer.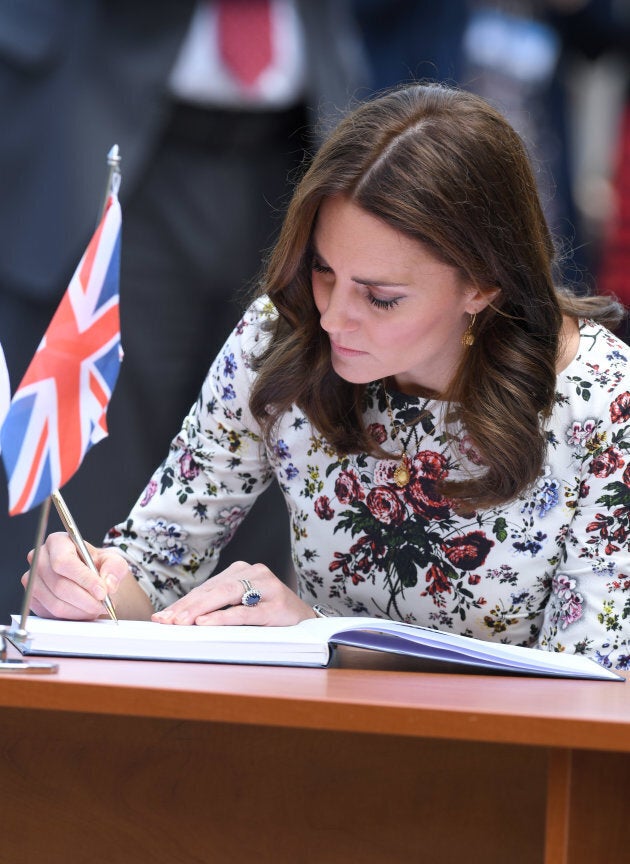 It's of note, however, that when royals sign their names, they tend to write only their first names. Princess Diana's signature, for example, was the now-famous "Diana," while Kate has followed suit, penning "Catherine" on her official visits.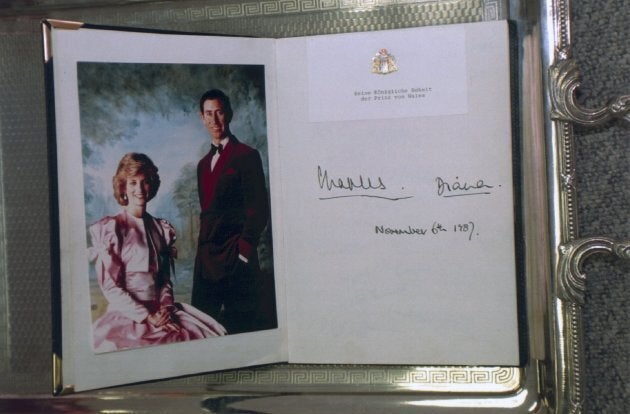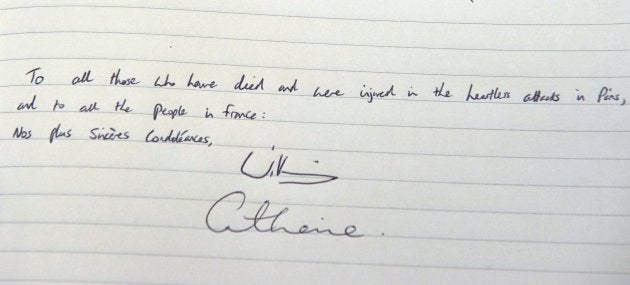 Of course, a first name is not sufficient as an official signature on, say, financial documents, which is likely why the royals have chosen this methodology when putting their name to paper.
But that said, there are plenty of famous (and arguably, wealthier and more powerful) people who give out their autographs without hesitation. And the rule, which was likely created to prevent forgeries of the sort that allow people to lay claim to things that aren't theirs, came from a time when communication wasn't available at the tap of a few buttons.
So while we're well aware we're in no position to change hundreds of years of royal protocol, we will suggest that the harm in giving out an autograph to those who ask is fairly minimal in 2017.
Besides, if this video of Meghan Markle is anything to go on, the hoped-for engagement of the actress to Prince Harry will require a whole lot of gathering up of glossies.
Keep Up With The Royals

Get our weekly email round-up of all things Royal.