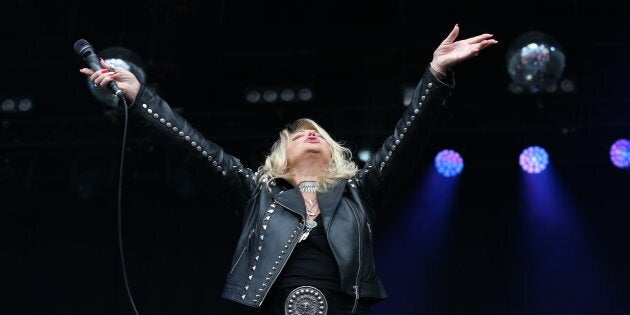 As most people already know, there's a solar eclipse (actually being titled the Great American Eclipse) happening on August 21 that will be visible across much of North America from 1 p.m. to 3 p.m.
We mean, you know that 1983 hit will totally be playing in your head during the eclipse, so it's pure genius on the part of the planners to get her on board to sing, accompanied by DNCE.
Even though the ship's itinerary stays along the east coast of the continent, the eclipse will still be visible for at least a few minutes — though not quite as long as the song will last.
"The eclipse of the sun lasts 2 minutes and 40 seconds, I'm told," Tyler told Time. "Unlike my song [ed's note: which runs 5:32]. It had to be chopped about, because it was so long. I never thought it would be played on the radio, in the beginning."
Of course, there are many wonderful versions of the song, and if you (like most of the world) won't get a chance to watch Tyler perform live, you have plenty of other options.
Like say, Nikki French's from Dance Mix '95:
Or "Glee's" overwrought version:
And then, of course, there's our personal favourite — the fully explicit option from "Old School," performed by the Dan Band: