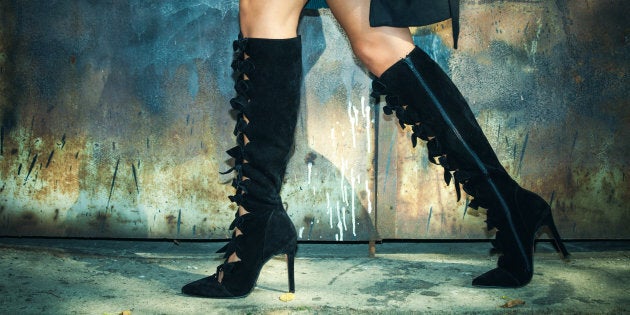 Yes, it's still officially summer, but thoughts of fall have us like:
And although we're still having plenty of fun wearing dresses, crop tops and sandals, secretly we can't wait to put our polished toes back into some chic fall boots.
Shopping for boots is one our favourite fall activities, and this season is no different.
Some of the biggest fall 2017 boot trends include the sock boot (seriously), sparkle, and slouch, on top of the classics like the riding boot and the bootie.
So if you're thinking of raiding your local shoe store in search of the perfect fall 2017 boot, here are some ideas: