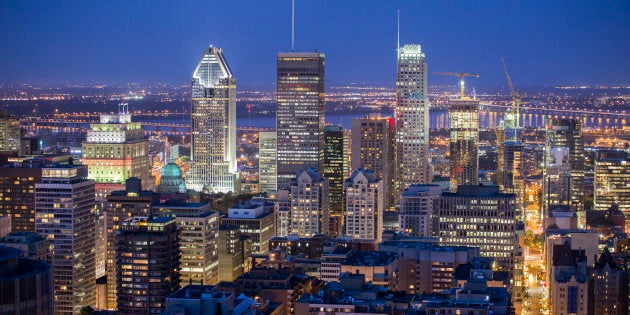 A new survey suggests Canadians perceptions of the country's most dangerous cities aren't based on actual crime rates.
Mainstreet Research released their survey results Wednesday, after asking Canadians to rank 15 major cities from most to least safe.
Ottawa came out on top as the city respondents considered most safe, despite its rising crime rate. Meanwhile, Winnipeg tapped out as "most unsafe city," followed by Toronto and Montreal.
The rankings are not correlated with actual crime rates. Toronto's crime rate is actually the lowest of the 15 cities surveyed; Montreal's is the third lowest.
Researchers suggest the media coverage of crimes in bigger cities might perpetuate to their dangerous reputations.
"A single violent crime that occurs in Toronto or Montreal, could have dozens of media mentions and potentially be shared on social media hundreds or thousands of times while the same crime in smaller urban centres does not get the same amplification effect," said Mainstreet Research president Quito Maggi in a news release.
For example, Regina and Saskatoon have the highest crime severity index, despite being ranked as the ninth and 12th cities Canadians perceived as safe.
The crime severity index is based on Criminal Code incidences and statute violations on a federal level, according to Mainstreet.
In Alberta, Edmonton was perceived as to being safer than Calgary, despite actual crime rates suggesting the opposite.
Vancouver scored fairly close to its actual ranking. Respondents ranked the B.C. city at eighth place in terms of perceived safety. But according to police-reported crime rates, Vancouver lands at 12th place.
The coastal city's public relations strategy may have influenced respondents.
"It may be that Vancouver has just done a better job than other cities at molding its public image across the country," Maggi said. "When you think of Vancouver you could think about the opioid crisis or you might think about the latest TV or movie that's filming there."
Breakdown of respondents' safety perceptions of Canadian cities: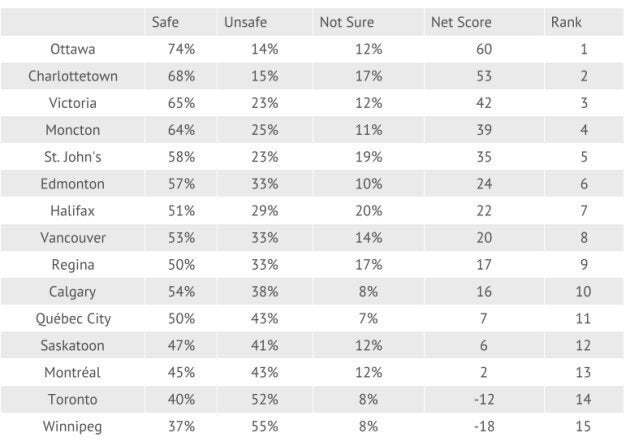 The report also suggested that cities with provincial legislatures are perceived to be safer than others, excluding Toronto.
"Victoria, Edmonton, Regina and Quebec City all have higher perceived safety when compared to Vancouver, Calgary, Saskatoon and Montreal respectively," said Maggi.
Mainstreet surveyed a random sample of 2,050 Canadians through live interviews between Aug. 14-18. The margin of error is 2.16 percentage points, 19 times our of 20.
The full report can be read here.