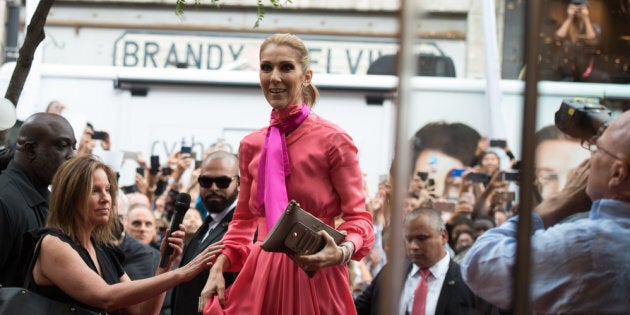 Céline Dion might be a (northern) Montreal native, but that doesn't mean she doesn't cause a stir when she comes to town.
Launching her much-anticipated line of bags and luggage from the Céline Dion Collection at Browns Shoes this week in her hometown, Dion greeted fans who'd waited for hours outside, as well as 100 lucky fans who attended a special event that saw all the proceeds go to the CHU Sainte-Justine Foundation, a hospital for sick children and moms-to-be.
"We did many different kinds of bags, to give people the opportunity to find what suits them," Dion told the packed house, referring to the more than 200 pieces she created with design partner The Bugatti Group.
"I don't think you should follow your bag, I think your bag should follow you."
"I went through a lot. I'm not the only one. Sometimes when you go through a lot there is a force that takes over when you believe," she said, according to Hello! magazine. "I'm such a believer because I'm a mother, because I'm a sister, because I'm a friend and because I have vision and I want to create. I think at this time of my life it feels like I can spread my wings."
And then came the questions about her personal life, with one reporter noting, "It's a whole new world for you, you're a single woman." To which Dion obviously shot back, "Are you asking me out?" And then ... she broke into some Rihanna. And Tom Petty.
After a very successful event, she left the scene, poking her head out of the sunroof of a car, and yes, singing along to her own song. Céline, you are unquestionably the greatest.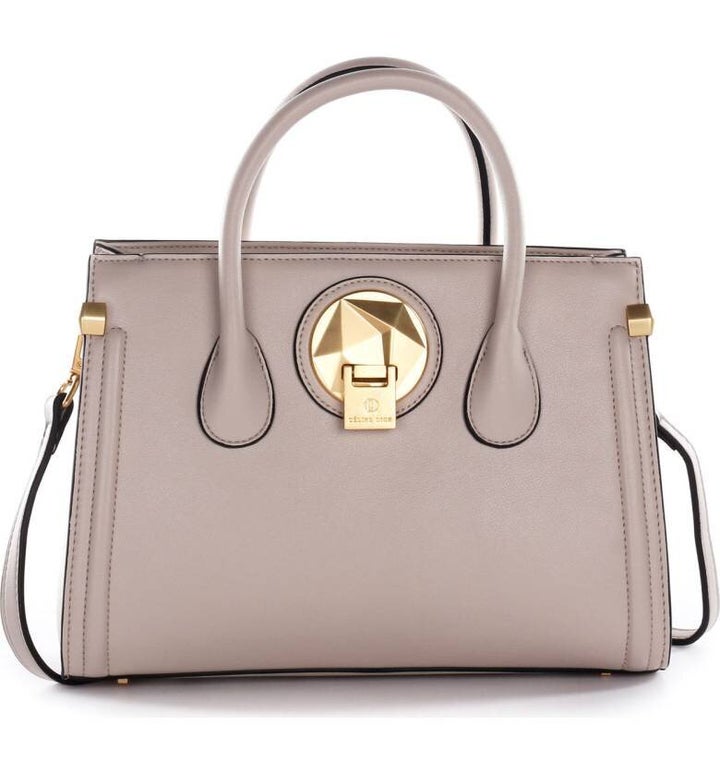 With files from HuffPost Quebec.