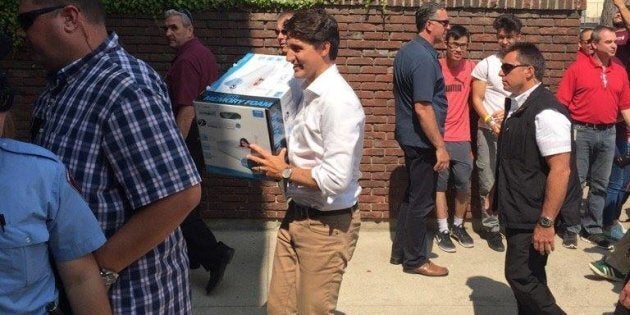 Prime Minister Justin Trudeau wears a lot of hats. His latest? A move-in volunteer at McMaster University, apparently.
Trudeau visited the Hamilton, Ont. university on Saturday, and was photographed carrying an assortment of items into a residence building, including a memory foam box and a blue bin, by his official photographer and others.
It appears as though Trudeau's impromptu volunteering at McMaster was well-received by both the students and the university.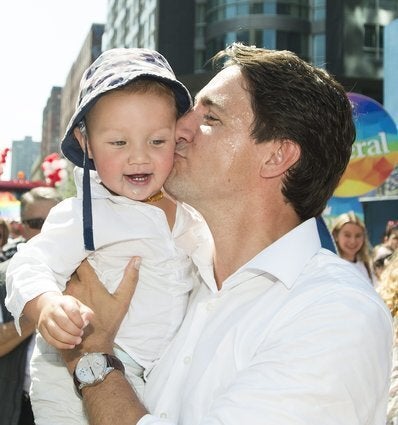 Justin Trudeau's Kids Win For Cutest Moments On The Campaign Trail