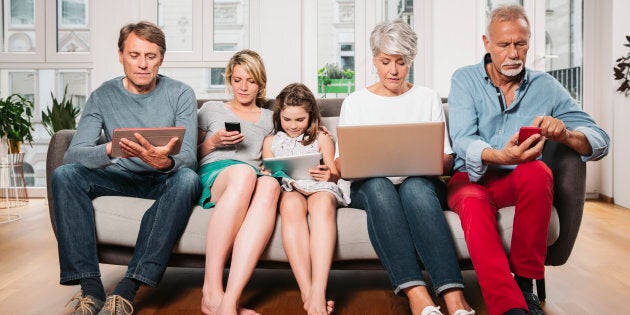 Going back to school isn't just an adjustment for kids — parents also need to take some time in September to reorganize their schedules and lives to accommodate not only the classroom, but everything that happens after school too.
Fortunately, your phone is your secret weapon in the battle against kid chaos, with a ton of apps to help you figure out who's doing what when. There are, in fact, so many apps that they can create their own form of clutter, so we dug through to assess which are the most useful for the specific tasks you'll be facing.
Homework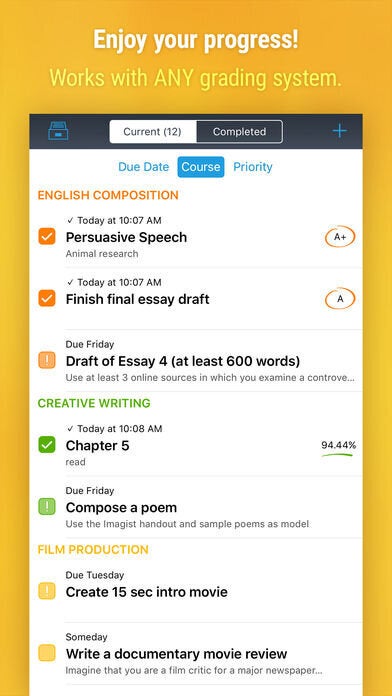 There are plenty of apps to keep track of homework out there, but iStudiez Pro ($3.99) is probably the most comprehensive, with space for schedules, assignments and grades in a completely charming way. It syncs across devices and works for iOS, Windows and Android.
Extracurriculars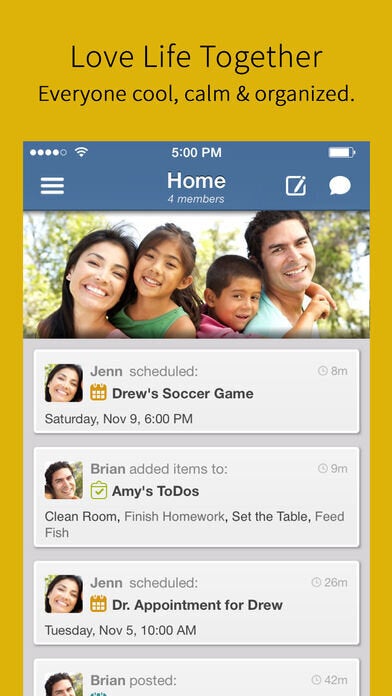 If your kids, or you, have lots of things on the go outside of regular school and office hours, you need something that tells you at a glance what's happening that day. Hub, which also has to-do-list capabilities, really shines when it comes to organizing people's time and making sure everyone is where they're supposed to be. Available for iPhone and Android.
Playdates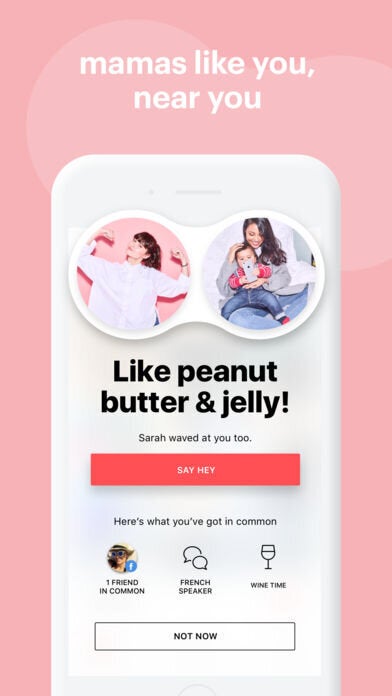 If you're a new parent and don't know a lot of other people in your neighbourhood, Peanut works as a kind of matchmaking service for moms. It lets you find people who want to hang out, and if the timing doesn't work (babies and their naps, right?), it gives a chat function to establish that ever-important social contact throughout the day. Works on iPhone and Android.
Meal Planning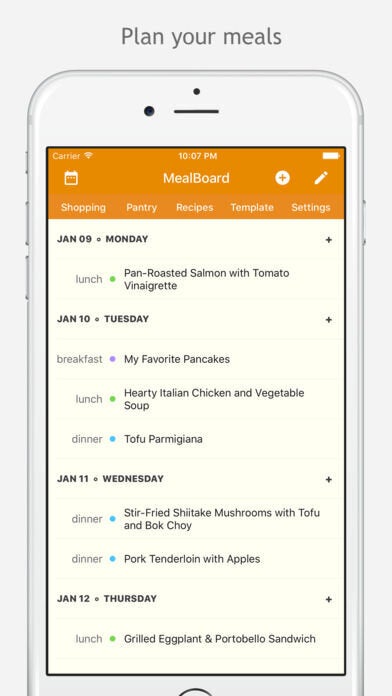 The beauty of MealBoard ($5.49) is that it combines two of families' most important tasks — grocery shopping and meal planning — into one comprehensive place. It lets you pull in recipes from popular sites, add them to a specific date, generate a grocery list from those recipes and even lets you prep reminders at the appropriate time. You can also program in what's in your pantry (to keep track when it runs out) and sync it between devices. Only for iPad and iPhone. Food Planner is a comparable app for Android.
Keeping Track Of Everyone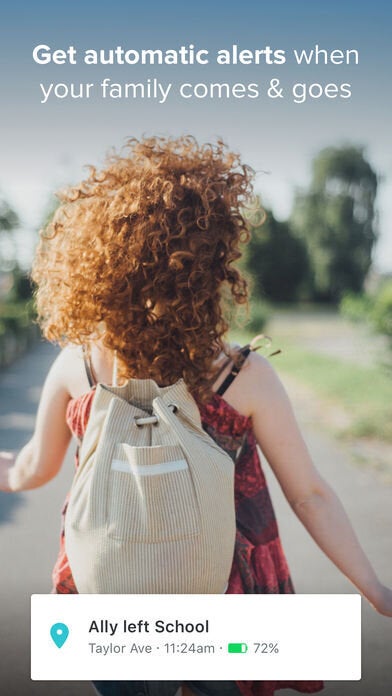 If you're at a point in your parenting where your kids are walking to and from school on their own, or over to their friends' houses, you might feel a little better if you inserted a GPS chip into their arm. OK, kidding, but having an app like Find My Family, Friends & Phone that helps you see where they — and other members of your family — are will ease your mind slightly.
It gives automatic notifications when people leave or arrive at specified destinations, and even message them if you're so inclined. Works on iPhone and Android.
Giving Positive Reinforcement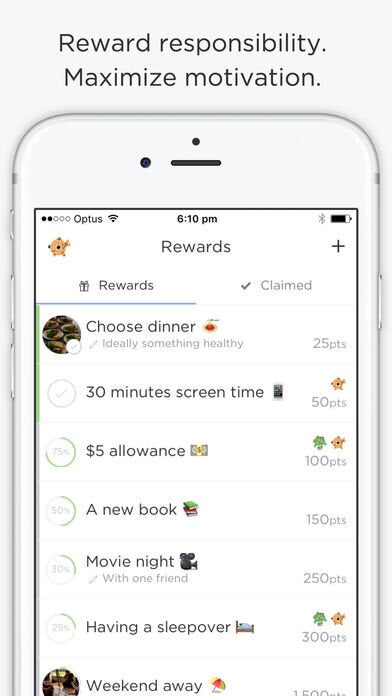 OurHome has a lot of great features for families, like a calendar and grocery list, but our favourite aspect has to be the reward centre, which turns pre-programmed chores into a game that kids get rewarded for. For iPhone and Android.
Keeping In Touch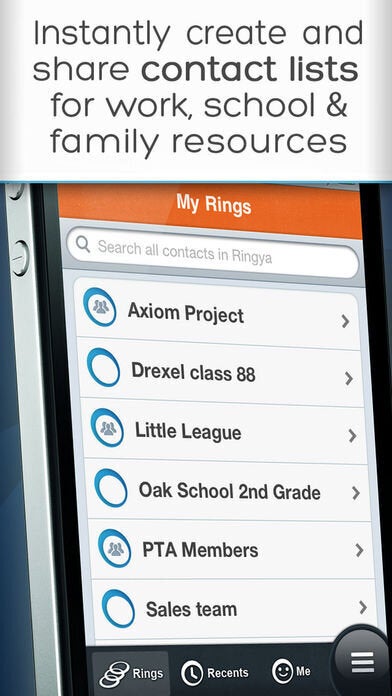 Who has time to type in all of those contacts for different classes, sports teams and playdates anyway? With the brilliant Ringya, you take a picture of, say, the parent contact list, and it digitally adds the information to your phone in a specific category, making it super easy to find when you need it. For iPhone and Android.
Keeping Distractions At Bay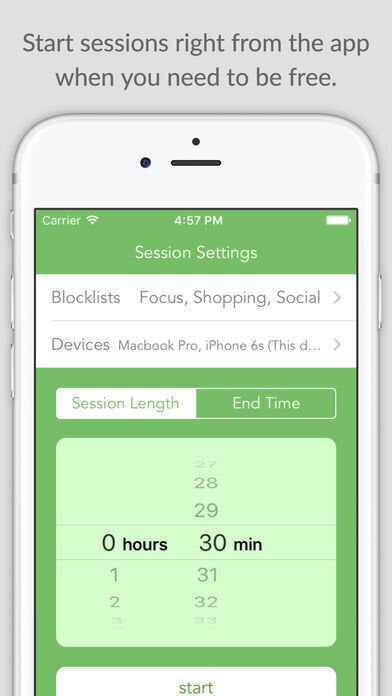 For those times when you need all of the online access to just go away — for you or your kids — Freedom is your pal. The tool allows you to block certain apps or sites for a designated period of time, whether it's for dinner or homework. Available for iPhone. For Android users, AppBlock has comparable functions.