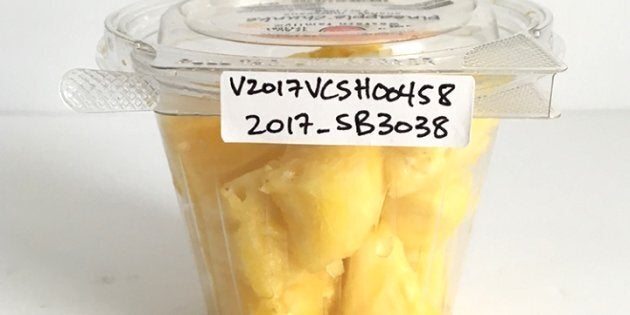 Authorities have recalled Western Family brand pineapple chunks produced and sold in August due to a Hepatitis A risk.
The fruit cups, produced on Aug. 11 with a best-before date of Aug. 19, were distributed to Overwaitea Foods and PriceSmart Foods stores in British Colombia. The BC Centre for Disease Control has a full list of stores that sold the product.
The product may have also been distributed to Save-on-Foods stores in Alberta, the CBC reported.
Health authorities say that the risk of infection is low and that no illnesses have been reported. They do encourage people who have purchased and consumed the product to get a shot of Hepatitis A vaccine. Throw away the product if you have frozen it.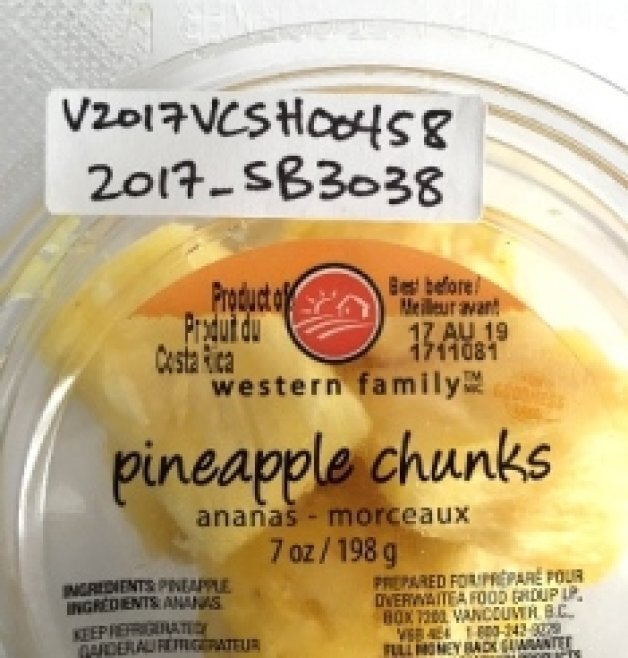 Hepatitis A attacks the liver and people can get sick 15 to 50 days after exposure. Symptoms can include yellow skin or eyes, loss of appetite, fever, tiredness, stomach ache, nausea, dark coloured urine, and light or whitish coloured bowel movements.
The disease can be serious or even deadly to the elderly or those with liver issues.