KELOWNA, B.C. — Helen Jennens remembers every detail of the day she found her son Rian dead in his bed from an opioid overdose.
That morning, she'd made chili. Rian had called her the night before, saying he had a really bad headache and was going to bed early. She phoned him first at 9 a.m. while she cooked. He didn't answer. She called again. He didn't pick up. She called, and called. Something was wrong.
Three years earlier, her firstborn had been hit by a truck while driving his motorcycle. His leg was crushed from hip to toe. Years of ongoing surgeries ensued — his hip was replaced once and was scheduled to be replaced again, along with his knee. His ankle had been fused four times. He was prescribed more and more medication. He was on Hydromorph Contin, and hydromorphone, as well as a benzodiazepine, and a topiramate, and Trazodone, and Cymbalta, and Effexor. He also took four zopiclone a day.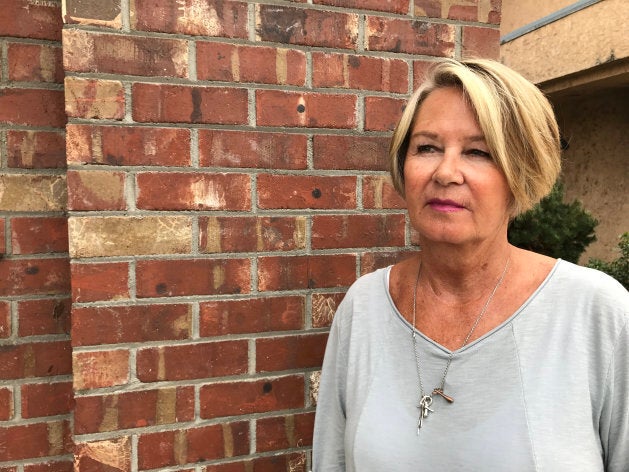 He suffered from chronic pain. The medication made him gain weight. He couldn't sleep. Her happy son who loved to dance was now suffering from depression and anxiety. "His whole life changed."
Jennens put on some jeans and pulled a sweatshirt over her pyjama top, even though it was Aug. 21 and hot. As soon as she drove up to his home, she knew something was wrong. The window was open, and his wallet and cellphone were by the window, easy pickings.
"I opened the door and I could see him. I knew he was dead."
Rian, 37, was sitting in his bed, computer on his lap. He had died of respiratory failure in his sleep.
Jennens believes Rian got confused about what drugs he'd taken — a deadly combination of narcotics and benzodiazepines — and accidentally overdosed. That was 2011.
Rian's physician would eventually be directed to take a course in the safe prescription of narcotics and the assessment and management of chronic pain, Jennens told HuffPost Canada.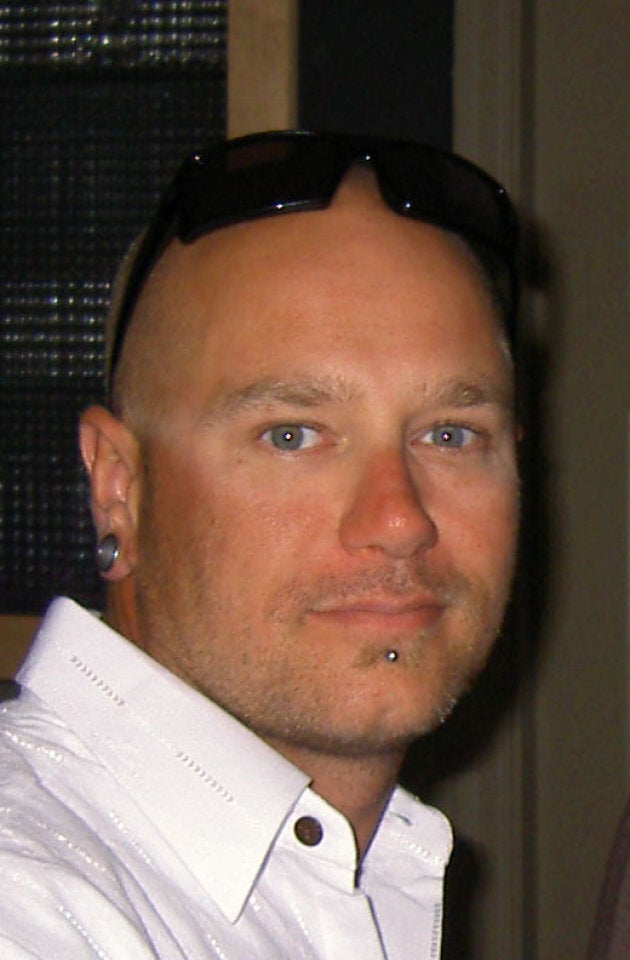 Five years later, her other son also died from an accidental overdose. Tyler, her middle child, was an athlete with a fun, adventurous spirit. While living in Thailand, Tyler had risked his life to save a fisherman during the 2004 tsunami.
In 2010, he ruptured his Achilles heel playing football and was prescribed OxyContin, which led to an opioid addiction. After his brother's death, Tyler escalated from OxyContin to heroin, which is easier and cheaper to obtain on the street. For several years, the family struggled to get him help.
"We were willing to go to the ends of the Earth. We couldn't get him into detox, we couldn't get him into rehab, we couldn't get him into programs," Jennens said. "They were full, or he didn't meet the criteria because of where he lived."
Her son didn't like the person he'd become.
'Why can't I get the old Ty back?'
"We'd sit on the sofa, and he'd have his head in my lap, and he'd cry, and he'd say: 'Why can't I get the old Ty back?'"
On Jan. 14, 2016, Tyler's cellphone records show he approached a known dealer to purchase heroin. "Except it wasn't heroin. There wasn't one grain of heroin in it. It was 100 per cent fentanyl.
"... We know he went down pretty hard. He had a split in his forehead. He probably died — no one will really tell me how fast it was, but I think it was fairly quick," Jennens added, her voice quivering, tears forming above her lower lash line.
"In my mind, it was murder. The dealer had sold him fentanyl telling him it was heroin. And, it killed him. And he left behind two small children."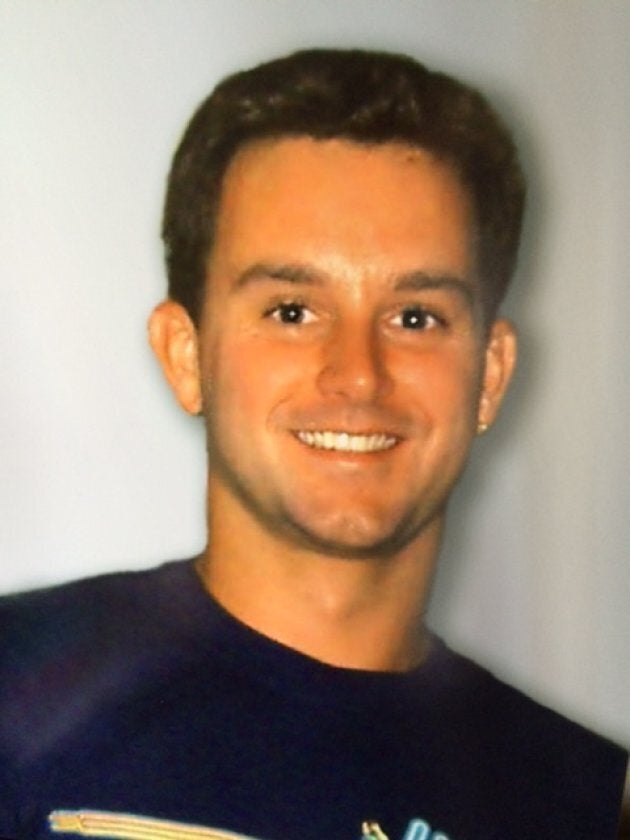 Tyler was 40. Jennens now helps raise his son, Mac, and daughter, Talay.
A few months after his death, Jennens was contacted by a mother who'd also lost a child to substance use who was part of a group called Moms Stop The Harm.
When she joined last year, there were 12 members. Now, they are 300, although the group has expanded to include spouses and other family members. They support each other, as well as new grieving families, and push for public policy change.
Jennens was one of more than 2,000 Kelowna residents and students from the University of British Columbia's Okanagan campus who packed the school's gymnasium to attend Prime Minister Justin Trudeau's town hall Wednesday.
She RSVPed, got to campus early, stood in an immense line, then snuck in and managed to grab a spot three rows directly behind Trudeau's seat. She waved her hand in the air to ask a question but failed to grab the PM's attention.
If she had, Jennens said, she would have asked: "How many Canadians are going to die of overdose before the federal government declares a state of emergency?"
In Kelowna alone, 70 people have already died this year from an opioid overdose, she said. Seven people died in nine days last month. Provincial statistics — for illicit drug overdoses (i.e., not Rian's prescription overdose) — show 46 people died in Kelowna in the first six months of the year (from January to the end of June). Forty-eight people in total died in 2016. And only 19 in 2015. Ten years ago, there were six illicit drug overdoses in the city.
'It's not a class thing'
"The story here is it is getting worse, it is not getting better," local Liberal MP Steve Fuhr said.
"It's not a class thing," he added. "It is an addiction issue. Or in some cases, it might be recreational use and you get caught up in this thing. It is a dangerous, scary, situation with a really bad outcome."
Jennens believes declaring a national state of emergency would bring focus and funding to the problem.
"We need more treatment centres and detox beds with medically assisted treatment. We need to do a huge anti-stigma campaign. This is a medical issue, not a moral failing. People with addiction should be treated like any other person with a disease."
But she thinks the federal government doesn't want to touch the issue.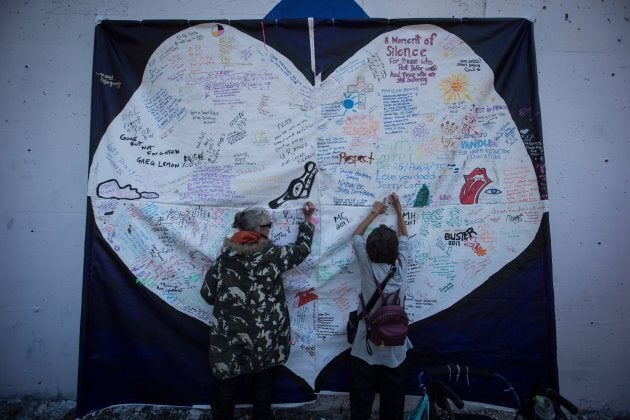 "If they had taken on this issue like they did for SARS or HIV, it would be different, but people with addiction are marginalized. They are viewed as not contributing to society, and that's part of the shame and the stigma."
The prime minister's three-day visit to Kelowna included a stop to thank firemen battling the forest fires in the region, she noted. "We did have a lot of wildfires in B.C. and I know how horrible they are, [but] there was not one death. I've lost two kids. So I think it's hard to get the voter attention on a very controversial thing, which is drug addiction."
Trudeau should take his own advice, she said, regarding the legalization of marijuana as a way of stomping out the black market and controlling the product's quality and access. He should legalize other illicit drugs such as heroin and cocaine, she said. "Get these drug dealers who are murdering our kids off the streets."
She also believes providing clean heroin, free of charge, to those who are severely addicted would be one way to help stop the dying.
As moms, we are affected by it, we are touched by it. We live it, we sleep it, we breathe it, we walk it and, unless you've been touched by it, you are probably not that ... aware.
"I know the NIMBYs — Not In My Backyard — are saying we can't use our tax dollars to fund this sort of thing," she told HuffPost. "Your tax dollars are already going there. It goes there in the way of first responders. Six first responders to one overdose. How much do they think that is going to cost? We are already providing methadone and suboxone for people who are of lower income. Their tax dollars are already paying for that. Why not give them clean heroin?"
Yes, it's a Band-Aid, she acknowledged.
"We're not saying this is a forever thing. We believe ... that anybody that goes into medically assisted treatment is in recovery. They are working through their disease with, hopefully, in the end, coming out abstinent....
"As moms, we are affected by it, we are touched by it. We live it, we sleep it, we breathe it, we walk it and, unless you've been touched by it, you are probably not that ... aware," she said. "That's what the anti-stigma [campaign] could do. It could bring awareness, education, prevention. We have to change something, or going forward, this is a nightmare growing."
The federal government says it is giving the opioid crisis the attention it deserves. Former health minister Jane Philpott calls it a "crisis of unprecedented proportion."
"It's something that is preventable and tragic, and we are using every available tool to address it," she said, stressing her own work on harm reduction.
One of her first acts as minister was to overturn a ban on prescription heroin, she told HuffPost on the sideline of the federal Liberals' caucus meetings. The government changed regulations to allow its importation and support its use as part of a "broad range of treatment options," she said.
The Grits also sped up the approval of safe injection sites, bringing the total to 16 across the country — although a handful are not operational yet.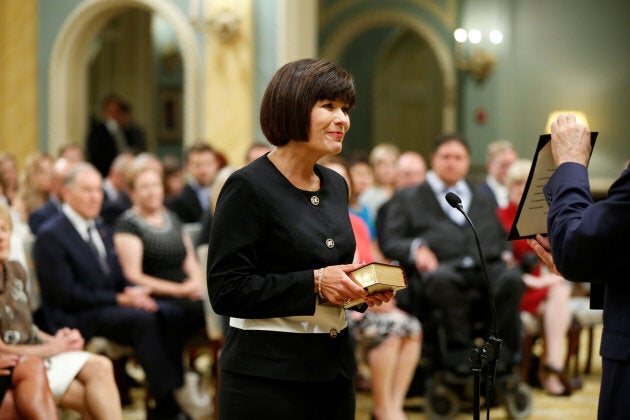 "Our government is truly committed to ensure that we work with our provincial and territorial partners to address this issue," Petitpas Taylor said. "We really need to make sure that we have a compassionate approach and also that we make sure that best practices are respected."
So far, the feds have pledged about $100 million to support a new Canadian drugs and substances strategy and implement their "opioid action plan."
But Jennens notes that the crisis isn't abating.
"Honestly, so they've opened up a few new safe consumption sites? We need them all over!"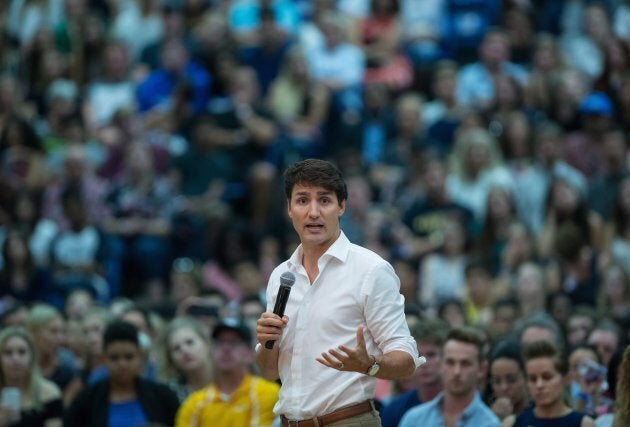 Take-home naloxone — which blocks the effects of opioids — has made a big difference, she said. "But until they declare a state of emergency, I don't think it will get the attention it should."
After Trudeau's town hall, Jennens said she was shocked that not one person had raised the opioid crisis.
It left her feeling "nervous" that the public will ignore the issue, she said, brandishing a stack of photocopies featuring the faces and short biographies of the some of the country's statistics that she had hoped to deliver to Trudeau and the Liberal caucus.
"The people with mental health and addiction are terribly left out of the planning of what is going on in Canada," she said. "I'm really disappointed that in a forum like this, we'll talk all around the issue and not get to addiction and mental health.
'My boys are gone'
Trudeau was twice asked by physicians about impending tax hikes on those with private corporations. He addressed questions on everything from family reunification, to pharmacare and his broken electoral reform pledge, to reconciliation with Indigenous people and the future of the national inquiry into Missing and Murdered Indigenous Women and Girls. He was lauded by a young transgender person for the passage of Bill C-16 — legislation that extended protection under the Canadian Human Rights Act for gender expression and identity.
But nobody Trudeau randomly selected for a question asked him about the opioid crisis, or mental illness, or housing, as Kelowna's mayor, Colin Basran, later remarked.
At the caucus' closing press conference on Thursday, Trudeau was asked if the would consider legalizing heroin or cocaine as a way of addressing the opioid crisis.
"That is not a step we are looking at," he said.
Trudeau: 'We are making headway'
The government could do more to support first responders, he said, and "doing more of the things we have been doing" such as inspecting small packages at the border and approving more safe consumption sites.
A reporter asked if the strategy was working if more and more people are dying.
"We are making headway on this, but indeed the crisis continues and indeed spreads across the country," Trudeau said. "But we are not looking at legalizing any other drugs than marijuana for the time being. We are moving forward with legalizing and controlling marijuana, because we know that it is the best way to keep it out of the hands of our kids, who have far too easy access to marijuana right now and remove the criminal element from the profits associated sale of marijuana right across the country."
Jennens wasn't surprised by Trudeau's answer. "I think is really shortsighted," she told HuffPost. "Legalizing heroin is so controversial... this is all about retaining his voters."
Change, she said, won't come until there is a really strong anti-stigma campaign that educates people.
"You know, my boys are gone; it's not going to change," she said. "I still have to live the rest of my life without my children. But I don't want their death to be in vain. Things need to change so that my group, Moms Stop The Harm, stops growing. And we stop burying children."