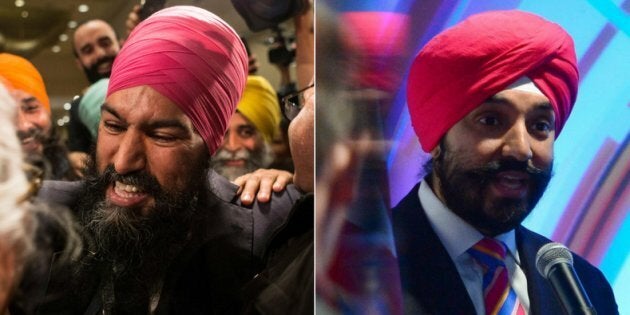 A veteran reporter confused Innovation Minister Navdeep Bains for NDP Leader Jagmeet Singh on Monday, inadvertently providing a reminder that not everyone who has a beard and wears a turban is the same:
After Twitter users called out CBC News host Susan Bonner for the post, she deleted her tweet, acknowledging that it was posted in "error and haste."
Bains is one of five members of Parliament who wears a turban. Adding to the federal political scene is now Singh, who currently does not hold a seat in the House of Commons.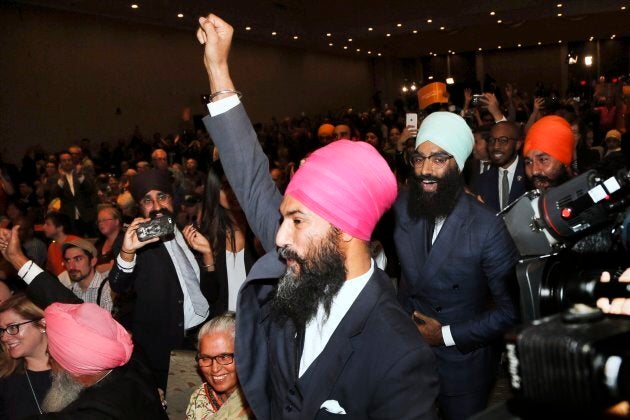 In the image that Bonner tweeted, Bains was answering reporters' questions on Parliament Hill.
He spoke about Singh's achievement of being the first non-white leader of a major federal political party, and how it's emblematic of "the kind of society we want to build."
"We want people, no matter who they are, where they come from, to have an opportunity to participate fully in politics," the Liberal minister said, adding "I would still say Prime Minister Trudeau's pretty darn popular."
The identity confusion comes a week after Prime Minister Justin Trudeau's photographer Adam Scotti was mistaken for Prince Harry outside a Toronto hotel — a reminder that not everyone with a beard and red hair is the same.