The gunman who police said sprayed bullets into a crowd of people at a country music festival in Las Vegas was an avid gambler who lived in an upscale retirement community about 80 miles outside the city.
Stephen Craig Paddock, 64, opened fire from his hotel room on the 32nd floor of the Mandalay Bay Resort and Casino around 10:15 p.m. on Sunday, during a performance by Jason Aldean at the Route 91 Harvest Festival, authorities said. At least 59 people were killed, making it the deadliest mass shooting in modern U.S. history. At least 527 others were injured.
A SWAT team blew open the entry to Paddock's hotel room with an explosive and found him dead, police said. The hotel was across the street from the outdoor venue.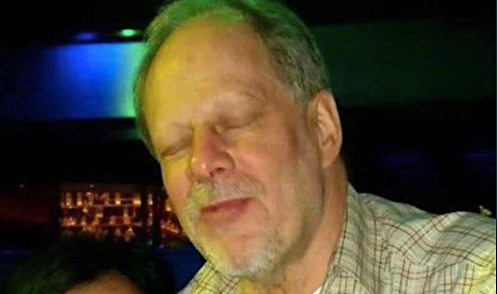 Paddock had been registered as a guest in the hotel since Sept. 28.
Authorities seized at least one full-automatic rifle and as many as 19 other firearms from the room, The Wall Street Journal reported, citing an unnamed law enforcement official. The cache included AR-15-style and AK-47-style rifles and a large amount of ammunition. Sources also told The New York Times that at least 20 firearms were discovered in the hotel room.
Paddock is reported to have smashed hotel windows prior to the shooting with a hammer-like device. A law enforcement official said two rifles with scopes on tripods were found positioned in front of the broken windows.
We are completely dumbfounded.Eric Paddock
Eric Paddock, Stephen Paddock's brother, told reporters that the suspect was a multimillionaire who invested in real estate and previously worked in accounting. Eric Paddock said his brother was retired and described him as "just a guy" who frequented Las Vegas hotels, gambled and attended shows.
"We are completely dumbfounded," he told The Orlando Sentinel. "We can't understand what happened."
He added that his brother was never violent and had no history of mental illness. He had "no religious affiliation" and "no political affiliation," he said.
Stephen Paddock gambled more than $10,000 a day numerous times in recent weeks at Las Vegas casinos, according to NBC News, which cited a casino executive and a source who had seen reports to the government on cash transactions. Some of Paddock's transactions topped $30,000, NBC said. It was unclear whether Paddock was a winner or loser, according to the network.
Paddock had no history of criminality that would raise red flags, police said.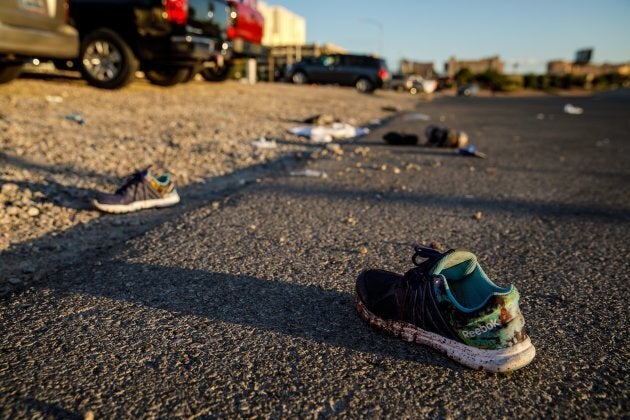 "All of the checks that we have been able to do other than a routine traffic violation here in Nevada and nationwide working with our local FBI partners have been able to find no derogatory history on that individual," Undersheriff Kevin McMahill said. "It's one of those really sad, tragic things that a man that's 64 years old that really had no other reason that we can find at least in his history here to go out and wound that many people."
Gun stores confirm sales
Two Nevada gun stores told NBC News that they had sold firearms to Paddock within the last year, and that he passed all required background checks. It is unclear if those guns were used in the mass shooting Sunday night.
"Mr. Paddock was a customer and purchased firearms from our store; however, all necessary background checks and procedures were followed, as required by local, state, and federal law," said Christopher Sullivan, the general manager of Guns & Guitars, Inc. "He never gave any indication or reason to believe he was unstable or unfit at any time. We are currently cooperating with the ongoing investigation by local and federal law enforcement in any way we can."
Stephen Paddock sold a house he owned in Melbourne, Florida, in 2015, the Sentinel noted, but it wasn't clear whether he lived there.
Paddock bought his current residence in Mesquite in 2015, according to USA Today. The Sun City Mesquite senior complex features 1,400 homes, an 18-hole golf course, swimming pools and a recreation center.
Paddock owned two airplanes and had a private pilot's license, according to public records.
A former Florida neighbor said Paddock described himself as a professional gambler and was "very trusting," the Palm Beach Post reported. Don Judy recalled how Paddock handed him a house key on their first meeting in 2013, asking him to check on his home and welcoming him to use any new equipment inside.
Authorities said they didn't know what motivated the shooter.
ISIS claimed responsibility for the attack, but a law enforcement spokesman said in a press conference there is no indication of that.
The Paddock family reportedly has a notorious history. The Paddocks' father was a bank robber who made the FBI's Most Wanted List, Eric Paddock told outlets.
Eyewitnesses in Vegas said the gunman fired continuous bursts of automatic gunfire onto the crowd, then paused for 10 to 15 seconds and began shooting again.
Mesquite police assisted Vegas cops in securing the suspect's home and assisting in the search, a Mesquite Police Department spokesman told HuffPost.
Hayley Miller contributed reporting.
This is a developing story. Check back for updates.