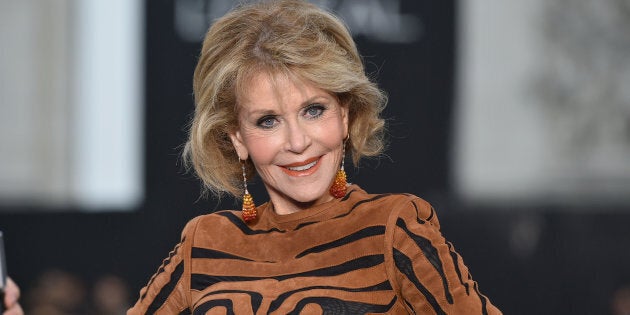 Iconic actress Jane Fonda made her runway debut on Sunday, walking for L'Oreal's Paris Fashion Week show — and she made today's supermodels look like they still have a lot of learning to do.
The 79-year-old "Grance & Frankie" star wore a zebra-print dress, a gorgeous diamond choker, and black heels as she sashayed down the runway, giving us serious #FashionGoals.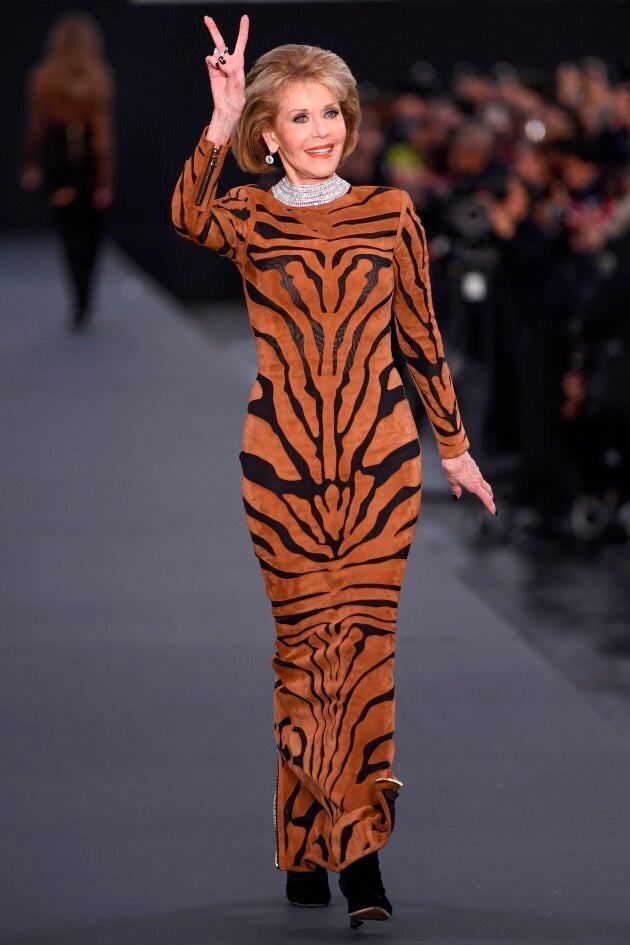 As she strutted down the catwalk, Fonda took turns giving the peace sign and stopping to point at audience members, obviously delighted by the experience. (It must be noted, runway models really aren't supposed to do anything but show off the clothes, but when you're Jane Fonda, you can do whatever the hell you want.)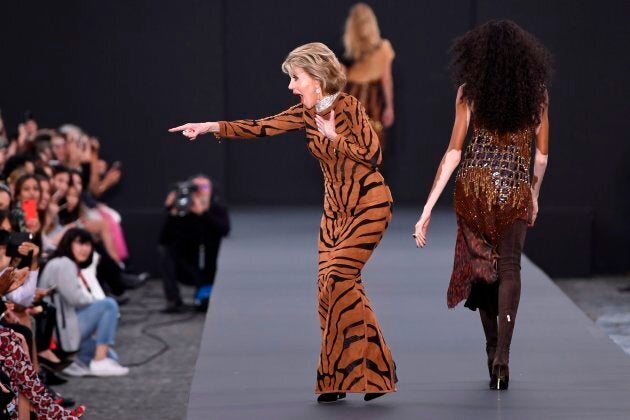 And clearly, she doesn't let her age stop her from having fun.
As she told the Daily Mail in 2016, "After I turned 60, I began to understand who I was, and I became young again. Now I'm in sight of my 80th birthday and feeling pretty good about life!"
"Who knew, after many years of admiring the gorgeous COVERGIRL models, that I would be one at 69 years of age? It just shows, never give up," Musk, the mother of inventor Elon Musk, wrote on Instagram.
Having been modelling since she was 15, Musk is no stranger to the narrow standards of beauty society imposes on women, but, as she told Vogue last year, "I hope [my success] gives other women hope that they can look good and feel good when they are past 60. I was on a shoot yesterday, and the young models were so excited to see me because they say it gives them hope, too, that they can carry on."
And, like everything in fashion, what's old is new again, as evidenced by Versace's latest runway show, where the original supers — Cindy Crawford, Naomi Campbell, Helena Christensen, Claudia Schiffer, and Carla Bruni — walked the runway alongside the new guard, including Crawford's daughter, Kaia Gerber, and Gigi and Bella Hadid.