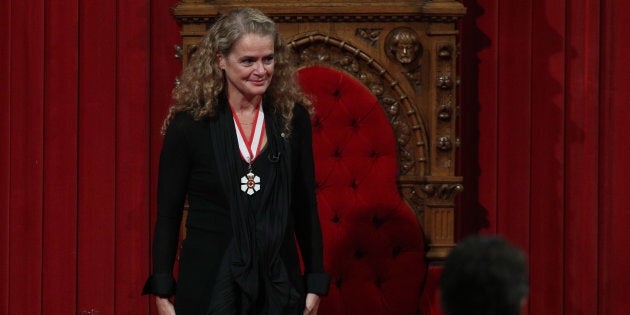 One of the greatest benefits of becoming the Governor General of Canada (other than being the technical head of state and all) has to be the earning of your very own coat of arms.
The ceremonial insignia for newly installed governor general, Julie Payette, was revealed today, and it is completely delightful.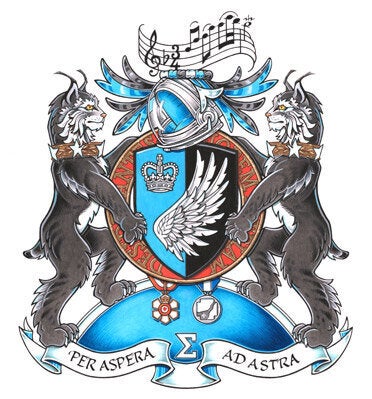 The two cats, for example, are lynxes, meant to represent the people of Canada, thanks to the animal's natural habitat of the north. It also references the emblem created by artist Gérard Dansereau for Payette's first space mission in 1999, which the Canadian Space Agency said "symbolizes the ground support teams and all friends, colleagues and supporters, without whom space missions would be impossible."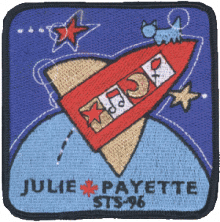 The open wing in the centre, meanwhile, is meant to represent everything from Payette's career as an aviator and astronaut to "our desire to reach higher and expand our horizons," a sentiment echoed in Payette's speech to the Senate.
"Together, the adage says, we can move mountains, can't we? With the brains and our smarts and our altruistic capabilities, we can indeed do a lot of good."
That's right, she basically quoted Céline Dion, and We. Are. Here. For. It.
And speaking of music, that's in the coat of arms too, with the first notes of the second movement of Alessandro Marcello's "Oboe Concerto in D Minor" depicted, thanks to Payette's love of singing and classical music. (She's sung soprano with famous Toronto and Montreal choirs during her career.)
But our favourite part has to be the bottom of the insignia, which symbolizes Earth, albeit without borders — the way Payette has likely viewed it from space.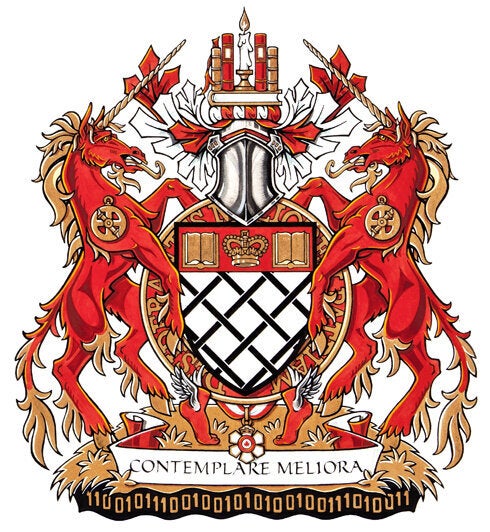 The technical placement for this very cool addition to Payette's chest of honours is meant be centred on a shield, but that's not something we really see her carrying anytime soon.
They're also, as the government notes, meant to be valid forever, and if it were us, we'd be plastering this baby on our letterhead until our dying day.