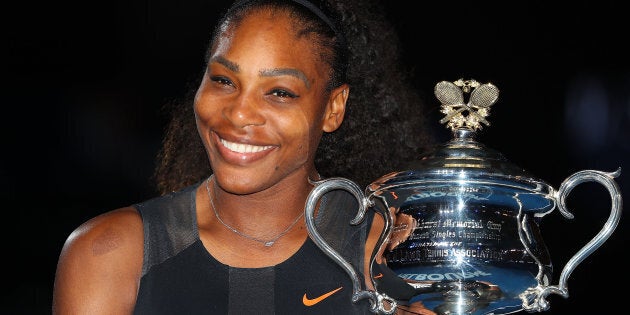 Tennis goddess and new mama Serena Williams took to Twitter last Thursday to spill some details about her baby's name.
Little Alexis Olympia Ohanian Jr. isn't just named after her father, Reddit co-founder Alexis Ohanian. Her initials, AO, are also a reference to the fact that Williams won the Australian Open while pregnant with her.
This furthers our theory that the sports superstar's child is destined to grow up to be a champion too — if she wants to, of course.
Not only do her initials represent the Australian Open, but she was also born while the U.S. Open was taking place, as one Twitter user pointed out.
And her middle name? Olympia is a direct reference to the mountain that housed the Greek gods in mythology and — you guessed it — the Olympic games, where her mother has won four gold medals.
Williams is clearly enjoying motherhood. When stepping out for the first time since giving birth, she posted a video on Snapchat and captioned it "We miss her already."
She also wrote an emotional open letter on Reddit recently thanking her own mother for everything she's done for her.
"You are one of the strongest women I know. I was looking at my daughter (OMG, yes, I have a daughter 😳) and she has my arms and legs! My exact same strong, muscular, powerful, sensational arms and body. I don't know how I would react if she has to go through what I've gone through since I was a 15 year old and even to this day," the letter said. "But mom, I'm not sure how you did not go off on every single reporter, person, announcer and quite frankly, hater, who was too ignorant to understand the power of a black woman. I am proud we were able to show them what some women look like."
It seems like strength runs in the Williams family. We're sure baby Alexis will be full of it too.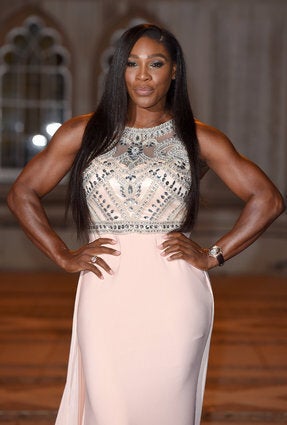 Serena Williams' Best Style Moments