Update: Since this story was originally published, the Toronto District School Board is no longer working with WebMoti.
Porchya Bernier's son, Jordan, missed most of junior kindergarten because of his sensory issues related to autism.
"The school asked me to remove him," says Bernier. "He couldn't handle the loudness and busyness of the classroom and had problems focusing on his own tasks."
It's a common situation for many children with autism, who might have difficulty processing stimuli such as sights and sounds. Some are hypersensitive and can't tolerate certain types of clothing, being touched or being in a room with normal lighting. As Autism Speaks notes, sensory overload occurs when there is too much stimuli to process at one time, such as in a regular classroom, and can result in aggressive outbursts.
"Sometimes groups of people would freak him out or when there was too much happening at once," says Bernier. "He would have major tantrums. He'd thrash around, make a mess of things, yell, scream and cry. He'd shut down."
I don't think his school did enough to help him.
Bernier worked to reintegrate Jordan back into class by bringing him in for an hour or two at a time over the course of a year. Gradually, at a pace he was comfortable with, Jordan found himself becoming more and more at ease with his surroundings and was eventually able to return to school full time in senior kindergarten.
Students with autism identified as requiring special education needs can take breaks with an educational assistant in a 'sensory' room, a quiet room with sensory toys and mats to rest on to relieve them for a time from sensory overload in the classroom. But while this works for some, other students who require more but can't get the help they need due a lack of resources, are often told to stay home.
"I don't think his school did enough to help him," says Bernier.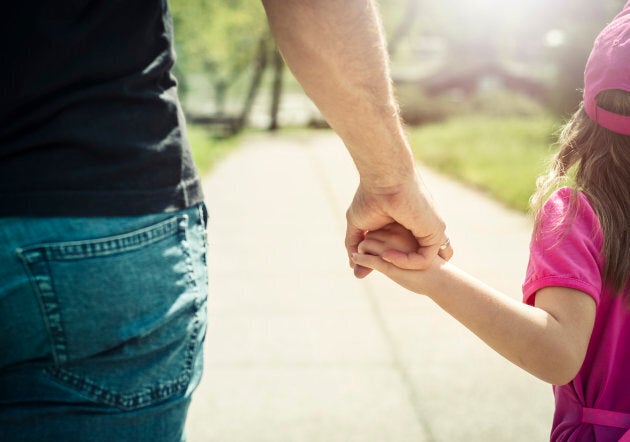 To help autistic students stay in school, starting this fall, the Toronto District School Board (TDSB) will be testing out WebMoti, a multimedia, multi-sensory system that will allow students who struggle with sensory overload to attend class remotely in a way they can control.
Once the details are finalized, the TDSB will be the first school board in Canada to test the WebMoti system developed in partnership between Ryerson University, Tactile Audio Displays Inc., and Dutch educational tech company, Webchair.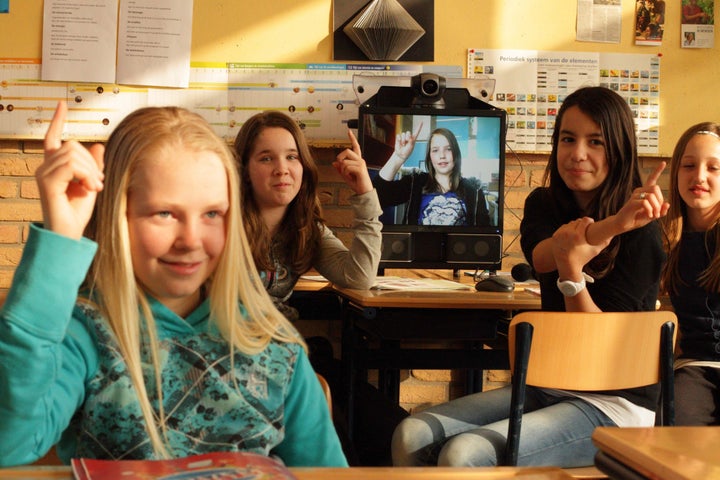 "We approached the TDSB and a teacher raised her hand and said, 'let's do it,'" says Deborah Fels, the Director of the Inclusive Media and Design Centre at Ryerson University and lead researcher for the TDSB WebMoti project.
It's quite a lot of technology all in one place.
"[It's] going to be contained within school so we can work out how to best use it so that eventually when it goes into the home, all the bugs will be worked out. It's quite a lot of technology all in one place."
The system is made up of two components. The Webchair allows the student with autism and classmates to view each other in real time through computer screens. The student with autism can control what he/she sees by zooming a camera in and out on the teacher, the students or on different areas of the classroom.
The student can also control audio and block out background noise by tuning in directly into the teacher's voice via a microphone the teacher will wear.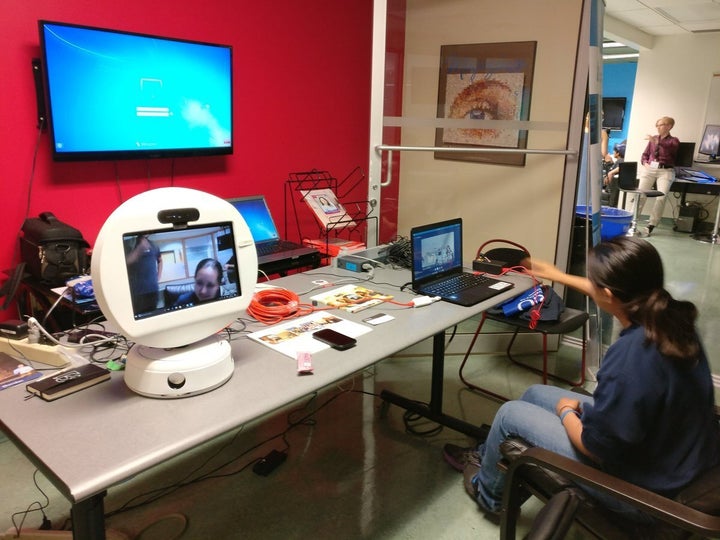 "The project clearly identifies a need as children with autism can be subject to social and cultural challenges," says Innovation Procurement Manager at OCE, Jen Moles. "These challenges are most often derived by peers and result in mistreatment in the education system."
The Webchair was first tested in the Netherlands on 1000 child cancer patients who were homebound due to illness. In 2012, it was then tested on students with autism after creator and founder, Graham Smith, inadvertently noticed how much it helped children who also happened to have autism reduce their anxiety about school.
One young boy who never said anything when in class started talking for the first time when connected via the Webchair.
"Ten children who were also dealing with autism began to show enhanced communications skills," says Smith. "One young boy who never said anything when in class started talking for the first time when connected via the Webchair."
Taking in all the senses
Smith has teamed up with Ryerson University to include the second component, the Emoti-Chair, originally developed for children who are deaf to be able to feel music and sound through vibrations in their chair.
"By combining the two technologies, we are working to prove the theory that autism is a reversal of the human sensory maturation process," says Smith. "By giving students with autism the chance to stimulate their senses with video, sound and touch, we believe they can then start to mature their sensorium so that they can begin to filter out sensory information and not become overwhelmed by it."
It's about observing without having to participate.
The 'socioscheme' theory that children with autism develop cognitive skills first and emotional skills second was developed by renowned autism researcher, Martine Delfos, who became an advisor on WebMoti after learning about its success in the Netherlands.
"It's about observing without having to participate," explains Delfos. "They see what the other children in the classroom are doing. They can see how it works. It's about maturation of the senses."
Heather Zwicker of Toronto, Ontario, has worked as an educational assistant for nearly 30 years. Though she welcomes new technology such as WebMoti, she cautions that in order for it to work, teachers must be provided with adequate training.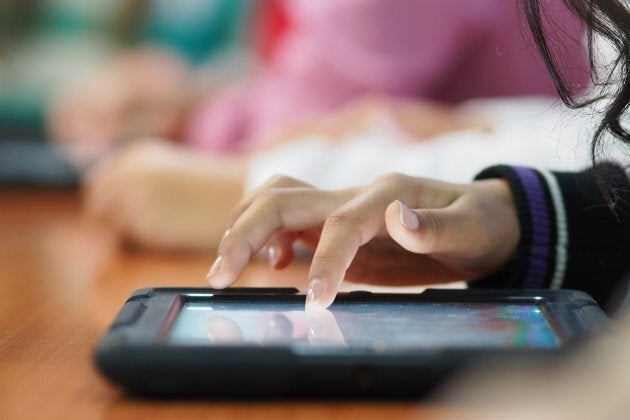 "It's not the technology that's the problem," says Zwicker. "If everyone has the same knowledge and expertise then you can do it but that's generally not what happens."
"I took my daughter out of school because they weren't providing her with the support she needed," says Prasuhn. "It's the follow-through that's the problem. Staff change a lot. They need to bring in supports and resources within the classroom that are trained, not only with the software, but maybe another person who also has the training to break it down."
More parents need to come forward and fight for it.
Bernier believes the WebMoti system could have helped Jordan and hopes school boards become more open to innovative technology that can help students with special needs thrive and stay in school.
"More parents need to come forward and fight for it," says Bernier. "Schools need to expand on new or better ways technologically to help children with special needs because we've seen how things like iPads and voice to text programs allow students such as Jordan to be more independent and excel. I hope they give WebMoti a chance."