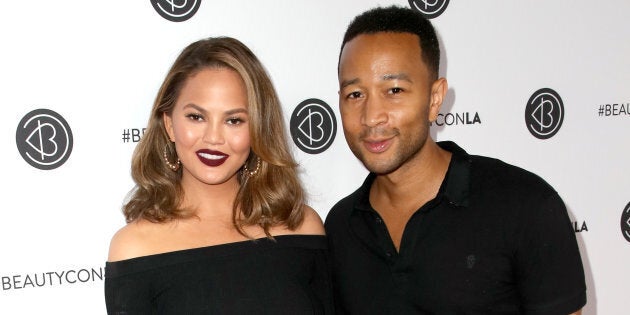 Chrissy Teigen and John Legend could be adding another baby to their brood sooner than we thought. In an interview with InStyle, Teigen revealed that she and Legend will be trying for baby number two using in vitro fertilization within the next few months.
The first little girl didn't work, and then the second is Luna.
"I've made this decision," the model said last year. "Not only am I having a girl, but I picked the girl from her little embryo. I picked her and was like, 'Let's put in the girl.'"
But the couple's daughter, 17-month-old Luna, wasn't the first child they tried to conceive. "The first little girl didn't work, and then the second is Luna," Teigen told InStyle.
According to the 31-year-old model, she and Legend started out with 20 embryos, but were only left with three usable ones after they were narrowed down according to what would work with her body.
Now that the couple only has one embryo left, Teigen expressed her regret to the mag that she did not extract more eggs while she was undergoing fertility treatments a few years ago.
The news that Teigen and Legend are trying to have a second baby very soon comes as no surprise. After all, in August, the 31-year-old mom revealed that she'd been abstaining from alcohol to prep for IVF after she realized she was drinking too much.
Since Teigen is known for her honest, candid remarks, it's not surprising that she also commented on her struggle with postpartum depression during her InStyle interview.
Teigen has addressed her battle with postpartum depression before, most notably in an essay for Glamour's April cover story. But despite her struggles after becoming a mom, Teigen is still very much in love with her family.